How to Make Smoothies



How to make smoothies, it is difficult? Well, if we can explain to you in an article, how tough can it be?
Smoothies have various kinds of recipes that contain fruits and vegetables. These raw materials can be bought easily in your local supermarket.
If you have smoothie maker, blender or juicer at home, you can easily make it at home. However, you need to follow some steps.
Here are the steps on how to make smoothies:
1. Think what flavor of smoothie you want to create. Do you want to make a smoothie that is made up of fruit? Or you want to make a chocolate for your dessert?
2. Prepare the blender. You have to make sure that your blender is clean. If not, you have to wash it and make sure that it is clean to maintain the flavor of your smoothie. However, you can also use other equipment to make smoothie like food processor.
---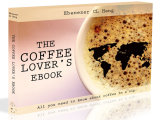 If you are here, chances are you should be looking for a way to brew best coffee for you and your love ones.

And knowing more about coffee would definitely help in making that brew, so do download the free ebook with that link to leanr more about coffee
---
3. Prepare the raw materials. You have to make sure that the raw materials to be used are fully prepared. Things you have to prepare are: ice cubes, ice cream (of any flavor you prefer), Vanilla, chocolate, or strawberry (for flavors), and milk.
4. Try adding fruits and any other foods. you can add chopped bananas, strawberries, and other foods that is tasty.
However, you have to make sure that the fruits you are going to use are properly washed before you put it into the smoothie maker. Also, the cutting or chopping size of the fruits should be considered to make the blending easier.
5. Pour the liquid. You can add lemonade or even orange juice if you want your smoothie to have a citrus taste. On the other hand, if you prefer a chocolate smoothie, you can squeeze a little chocolate syrup on it.
6. Blend all the essential materials together. You have to make sure that the ice cubes are completely blended.
Blend your smoothie for around 15 second to ensure that the ice is fully blended. This is because having an unblended ice cubes in your smoothie is not tasteful to chew.
7. Pour the smoothie into your glass. After you have blended it all, put the smoothie in the cup.
You can sprinkle nuts or top it with whipped cream if you want to. You can also put a cherry or a small umbrella on top to make the smoothie become more attractive.
8. Clean up the mess. Of course, on the process on how to make smoothies you can't avoid to make a mess. So after you have made the smoothie, you have to clean up everything.
With these simple and easy tips, you can now make smoothies at home for you to enjoy. Try to follow the steps provided and you'll see how enjoyable it is.