The amazing range of Krups espresso maker



When one examines the product range on offer by the Krups espresso maker, the first thing that strikes one is the extent of complexity of espresso maker on offer.
In all likelihood of the Krups company has an espresso machine to suit your needs. The range starts at the top end with fully automatic espresso machines which grind of the beans and dispose of the spent grounds all the way through to a steam espresso machines which are manually operated.
Depending on your budget there is a Krups espresso machine that will suit your individual needs.
If you are in need of a fully automated espresso machine then the Krups XP 9000 or the Krups XP 7225 will fill your needs. Both of these machines are fully automatic.
---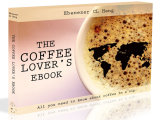 Love coffee? Here is some more "free stuff"! Learn more with this ebook (is free!)



---

They will convert the roast coffee bean to the finest espresso or coffee that you require. These espresso machines have the ability to froth milk easily.
It follows that a good cappuccino or latte are as easy to prepare as an espresso. They are easy to operate and are pre-programmable.
In the middle of the range are the coffee and espresso combination machines. These make use of a technology which allows you to do coffee and or espresso using the same appliance.
Many of these machines have been designed to make use of either freshly ground beans or the easy serve espresso coffee cartridges.
The dedicated Krups espresso machine can also be found in the middle of the range. These machines will give you espresso only. They are ideal for those who fancy themselves and as a barista.
At the lower end of the range the Krups espresso brewer might technologically be simpler; it does not mean that this is a compromise with quality.
This philosophy will characterize any of the Krups coffee maker machines on sale. The most basic form of espresso maker by Krups will be the steam espresso machine krups XP 1020.
The attention to detail in the design means that using this Krups espresso maker will let you have a good espresso time and again.
The range of Krups espresso makers includes at least eight different models. Each of these espresso makers has been extensively tested and carries the Krups product warranty.
If you purchase a Krups espresso maker you will receive the after sales service you require. This company has a solid reputation as do the many and varied appliances it sells.