This KitchenAid coffeemaker does not even look like coffeemaker



When does a drip filter coffee machine not look like a coffeemaker? One look at the KitchenAid coffeemaker, the Proline series and you think you are looking at a commercial espresso machine.
It has the typical espresso lines and does not look like a coffeemaker.
This does not mean that it isn't. The stainless steel filter basket with the handle seems to be more typical of an espresso machine than of a Kitchen Aid coffee maker.
Of course the glass carafe sits beneath the stainless steel filter basket and not the cups one would normally expect.
The distinctive style makes it very easy to find the KitchenAid coffee maker on the shelves of your favourite retail store our in an online catalogue.
---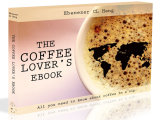 Love coffee? Here is some more "free stuff"! Learn more with this ebook (is free!)



---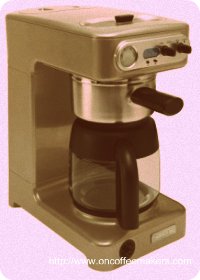 However, can it make coffee? Most certainly it can. The KitchenAid coffeemaker is designed to make twelve cups of coffee.
It has a range of programmable functions as well as an auto shut off system which is very important in preventing the overheating of this and any other coffee maker.
This particular KitchenAid coffeemaker is not a grind and brew coffeemaker. The coffee of your choice will have to have been pre ground before use in the KitchenAid coffee machine.
The water head in the KitchenAid coffee maker is designed to distribute the hot water evenly over the grounds that have been placed into the filter basket thereby ensuring that the grounds are wet thoroughly and the resultant coffee brew has extracted the maximum flavour and aroma from the coffee grounds.
Variations in design and finish of this particular KitchenAid coffee maker allow for a black onyx finish or a classy stainless steel coffeemaker finish which the manufacturers of the KitchenAid coffee makers call their nickel pearl finish.
KitchenAid also offers a nifty extra in the form of an extra hot plate and carafe. This is ideal if you want to brew two pots of coffee in quick succession just before your guests arrive.
This means that you can have enough coffee prepared without the embarrassment of half of your guests having coffee whilst the other half is still waiting for theirs to brew.
The alternative would have to be a thermal coffeemaker carafe which KitchenAid at this stage does not offer. Nevertheless, the additional warming plate and glass carafe are the perfect solution to this problem.
Given that this KitchenAid coffeemaker will retail for less that two hundred dollars, that is quite a bargain.