Using Keurig coffee pods is one of the easiest way to brew coffee.



Keurig coffee pods are the "bullets" that keurig coffee makers uses to brew coffee. This coffee maker offers a wide variety of gourmet coffee pods at very affordable prices. Because of this, you get to enjoy exquisite quality coffee in the comfort of your own home for a fraction of the price offered in coffee shops.
What's interesting about
Keurig coffee pods
is that you can get to choose from a selection of brands offering a selection of coffee types. It's curious how many possibilities you can come up with such a wide variety.
Brands offered by Keurig are: Bellaccino Coffee, Caribou Coffee, Coffee People, Diedrich, Emeril's, Gloria Jean's, Green Mountain Coffee, Newman's Own Organics, Timothy's, Tully's and Van Houtte.
---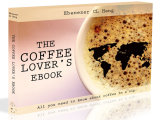 Love coffee? Here is some more "free stuff"! Learn more with this ebook (is free!)



---

Coffee type offerings include: Light, Medium, Dark, Extra Bold, Flavored, Decaffeinated, Half-Caff, Fair Trade, Organic, Kona and Seasonal.
If you're trying out for the first time a particular brand or coffee type by Keurig coffee pods, it would be a good idea to purchase a sample pack of 5 pods for only $3.
For tried and tested coffee which you would like to buy in larger quantities, you can either choose to buy a box of 22-24 coffee pods at $14 or the value size of 80 coffee pods for $44. It's up to you if you want to purchase a brand in an assortment of coffee types or a coffee type in a variety of brands.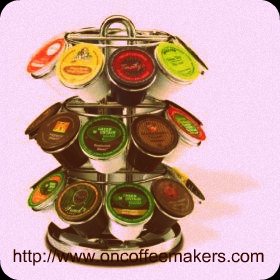 If you don't own a Keurig coffee machine yet, Keurig offers a variety of coffee makers that comes with an 18-coffee pod variety pack.


Competitor, Senseo coffee pods also offer a considerably exquisite offering of brands and coffee types, if not as wide as the variety offered by Keurig.
However, it seems that with this particular product line making a choice seems too complicated. And who would want to go through all that hassle, really? After all, the purpose of drinking gourmet coffee is to enjoy it in the first place.
Keurig coffee pods are matter-of fact simple, affordable, fun and easy to use. It offers a wide variety of choices yet, the actual act of having to make that choice is not complicated.
Once you've purchased your Keurig coffee pod, all you have to do is load it inside your Keurig coffee maker, press the button, wait a moment and… Viola, your coffee is ready.