Why Keurig Coffee Brewers are Popular



Keurig is one of the most popular brands of single serve coffee makers. Keurig coffee brewers tend to be pricier than other coffee machines, especially the Keurig B60 and Keurig B70, but every Keurig coffee maker is built with the quality that Keurig is known for.
One of the more affordable Keurig coffee brewers is the Keurig B40 Elite Gourmet Single Cup Brewing System. It costs over $80, and with that amount of money, you are purchasing the last single serve coffee maker that you'll ever need to buy.
The B40 has a 1,500 watt power supply, giving it the ability to brew in such a short amount of time. How short? The B40 Elite can brew a 7 ¼ ounce cup or a 9 ¼ ounce mug in less than a minute, a feat that the drip coffee maker that we are familiar with cannot match
The B40 Elite is also a very attractive machine and will become the center of attention as it sits on your kitchen counter. It has a 48 ounce water tank, which is easy to refill and clean since it is removable.
---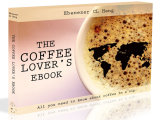 Love coffee? Here is some more "free stuff"! Learn more with this ebook (is free!)



---

It also has a removable drip tray as well. As a safety feature, the machine automatically turns off once it has been idle for 2 hours. In addition, the machine comes with a descale indicator for maintenance purposes.
As already stated above, this Keurig coffee maker has two brew sizes, which you can adjust according to your preference. It can brew for a 7 ¼ ounce cup or a 9 ¼ ounce mug.
The B40 Elite does not have some features found in other coffee makers, such as a timer or LED display. However, the brewing time is so short anyway, thus the lack of a timer is negligible.
All Keurig coffee brewers, including the B40 Elite, make use of Keurig K Cups to brew coffee. K Cups are small packs of prepackaged grounds of coffee, tea, and hot chocolate that include a filter.
Therefore, to brew a cup of coffee, just insert the K Cup into the machine, determine your preferred brewing size, press the brew button, and in less than a minute, you can enjoy a cup of perfectly brewed coffee.
There is no need for other tasks, such as grinding and measuring. After brewing, just discard the used K Cup, and the machine is ready to brew again.
What also makes Keurig one of the leading brands of single serve coffee makers is that there is a wide variety of K Cups available. Each kind of K Cup contains a different blend or flavor of coffee, tea, and hot chocolate.
The use of K Cups can be a discouraging factor for some people due to economic or environmental reasons, or the lack of availability of K Cups in their area.
This is why Keurig released the My K Cup Filter, a reusable filter that can be used with the B40 Elite and other Keurig coffee brewers. With this reusable filter, one could forego the use of K Cups altogether and use one's own coffee grounds with the B40 Elite.
Ease of use, high quality, and convenience makes the Keurig B40 Elite one of the single serve coffee makers that every single serve coffee lover should add to their buy list.