Kenwood Filter Coffee Maker is Very Simple



The Kenwood Filter Coffee Maker (CM651) is a very simple filter coffee maker that is also easy to use.
This Kenwood filter coffee machine is designed for simplicity's sake and does not seek to compete with the best filter coffee makers in the market today, but rather, it is a low-cost alternative that offers very convenient features.
This Kenwood Filter Coffee Maker despite its low cost, has a very stylish looking appearance. It comes in an all-black finish with gray accents. It will definitely look very attractive whether it sits on your kitchen counter or in the workplace.
The Kenwood Filter Coffee Maker has a water tank with a 1.7 liter capacity. With that said, it is quite tall, taller than other coffee machines.
---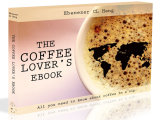 Love coffee? Here is some more "free stuff"! Learn more with this ebook (is free!)



---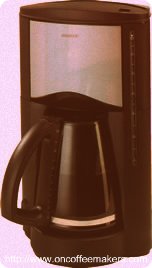 Its large water capacity allows you to brew a number of pots before you will need to refill the water tank again. The water tank has a water level indicator that lets you know how much water is left inside the tank.
The filter basket conveniently swings out at the push of a button, which allows for easy access when inserting and removing the coffee filter.
The machine comes with its own reusable nylon filter, which eliminates the need to stock up on paper filters. Furthermore, the filter basket is removable as well, making cleaning easier.
The glass coffee pot is graduated, which makes it very easy to read to know how much cups of coffee are left inside the pot.
And to prevent unwanted spills, the Kenwood Filter Coffee Maker (CM651) has an anti-drip valve. The warming plate has a thermostat; therefore, you can adjust how hot it keeps your coffee to your liking.
Lastly, to allow for easy storage when it's not in use, the unit has a cord storage feature.
Ultimately, this Kenwood Coffee Maker does not have the features that the other more expensive coffee machines have, such as automatic shut-off, timer, and more customizable brewing options, among others.
But, for a coffee maker that costs so low, it has very convenient features that make brewing, cleanup, and storage very easy.
Therefore, this coffee maker is a low-cost solution for those who do not need an expensive coffee maker that has all the bells and whistles, but a simple and retro coffee maker that is convenient and very simple to use.