This Kalorik Programmable Coffeemaker Is Pretty Looking



When it comes to programmable coffee maker, Kalorik programmable coffeemaker is one of the best. They have features that are really interesting.
Not only that, they also look good and stylish which you'll surely like. The designs of their coffee makers are really stunning and they can serve as an additional décor in your kitchen.
Kalorik was established in year 1930 in Belgium. They have become identical with very well engineering and one of a kind product development.
This company was known as the leading manufacturer of small electric home appliances in Europe. Their very first product that they introduced in the market is the electric toaster.
With their success and being thirsty to invent more machines, the company established a branch in Germany, UK, and in Switzerland.
---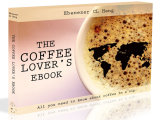 Love coffee? Here is some more "free stuff"! Learn more with this ebook (is free!)



---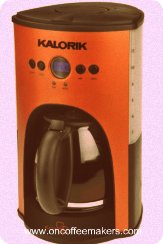 Until now, Kalorik still continues to create superior products for the needs of the customers.
One machine that Kalorik create is the Kalorik CM-25282 1000 watt 12 cup programmable coffee maker. This coffee maker is very popular due to some reasons. One good reason why this coffee machine is well-known is because of its looks.
Kalorik programmable coffeemaker CM-25282 is powered by 1000 watts and is capable of brewing up to 12 cups of coffee. With this, you will be able to serve the whole family and if you do have visitors as well.
You don't have to worry about the coffee that it brews because you can assure that it is rich and flavorful coffee.The push button control panel and the LCD display that has blue backlight make it easy for you to use the machine.
It will guarantee a convenient operation. You can also program the coffee machine to brew coffee in time you are about to wake up in the morning.
With this, the cup of coffee that you want early in the morning can be readily served. Moreover, if you are in a hurry you can still get that cup of coffee you want because the pause-and-serve feature of this programmable coffee machine will permit you to sneak that cup of coffee.
Forgetting to turn off the coffee machine also is not a problem anymore because the 2 hour auto shut-off feature of the machine will do that for you.
With its glass carafe, you will be able to determine the volume of the coffee that is left. Other feature of Kalorik programmable coffeemaker is that it has a nonstick hot plate, transparent water reservoir that has hinged lid and a digital timer or clock.
So, if you are after a coffee machine that is good looking and programmable, then Kalorik programmable coffeemaker CM-25282 is suitable for you.
But if you are looking for drip coffee pots or even a cuisinart brew central then you can head over to our homepage for more information