Not Really an Insulated Coffee Carafe but It Still Keeps Coffee Hot for 12 Hours



Insulated coffee carafe performance indicator is of course in keeping coffee hot and guess what the Zojirushi EC-BD15 Fresh Brew and the Cuisinart DCC line --- what do these Cuisinart and Zojirushi coffee makers have in common?
Apart from being able to brew great-tasting cups of coffee, each of these coffee makers is a thermal coffee maker, which means that each one comes with its own insulated coffee carafe.
The great thing about an insulated coffee pot is that it can keep coffee hot for 4 to 6 hours after it has been brewed without the need for an external heat source, such as a stove, a microwave, or a warming plate.
The use of a warming plate is how most non-thermal coffee makers keep coffee from getting cold. The warming plate applies heat to the glass carafe that sits on top of it, and as the glass carafe heats up, so too does the coffee that lies inside it.
---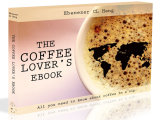 Love coffee? Here is some more "free stuff"! Learn more with this ebook (is free!)



---

The main advantage that an insulated coffee carafe has over a glass carafe that sits on a warming plate is that there is no risk of burning or overcooking the coffee.
Once a glass carafe has been sitting on a warming plate for too long, the coffee gets overcooked, which leaves a burnt taste on the coffee. And we all know that burnt coffee is wasted coffee.
These stainless steel carafes or thermal carafes are only useful within the boundaries of your own home. Obviously, you cannot bring coffee carafes with you during the long commutes to the office.
The Nissan Thermos 34 Ounce Vacuum Insulated Briefcase Bottle exists for this purpose.
This durable, light, and compact briefcase bottle from Nissan Thermos keeps coffee hot through a process called vacuum insulation. It is perfectly sealed, which not only prevents leaks, but also prevents your coffee from being exposed to external air, ultimately keeping your coffee from losing any temperature.
This briefcase bottle does its job of insulating beverages so well, that it can keep hot beverages like coffee and tea hot for 12 hours, and cold beverages like juices and iced tea cold for up to 24 hours.
In other words, if you fill it up with your morning brew, it will still be hot while you commute going home from the office.
Apart from its stainless steel main cap, which you unscrew, it also has a convenient cork that you twist just a bit to allow the bottles contents to be poured out and consumed.
The whole exterior of the bottle is made of durable stainless steel, making it virtually unbreakable.
To clean it (hand wash only), it may be difficult to find a brush long enough to reach the whole interior of the bottle; but you can simply fill up the bottle with warm, soapy water, close it, and shake it a bit for a minute.
Well, technically it is not an insulated coffee carafe, but it might even be better than some of the thermal carafe out there in the market!