Instant Coffee Maker Means Single Serve Brewer



When people talk about instant coffee makers, they are most likely referring to single serve brewers or single cup coffee makers.
Among all the types of coffee makers available in the market today, nothing beats the convenience, the ease of usage, and the brewing time of a single serve brewer, hence the name, instant coffee maker.
And obviously, instant coffee and coffee vending machines pale in comparison when compared to the taste of coffee brewed from a single serve brewer, or from any type of coffee maker for that matter.
Today, instant coffee makers come in different shapes and sizes from various brands, and more and more people are jumping on the single serve bandwagon.
These single serve brewers appeal to a lot of people because nothing beats convenience in this day and age, in which the pace of daily life has become more rapid than ever before.
---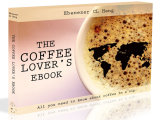 Love coffee? Here is some more "free stuff"! Learn more with this ebook (is free!)



---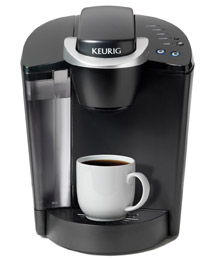 Keurig is one of, if not the most popular brand of single serve brewers because of its high quality single serve coffee makers, which brew great tasting cups of coffee while requiring little to no effort.
All Keurig single serve brewers revolve around the usage of K Cups, which are prepackaged coffee grounds that also come with a coffee filter.
In other words, the use of a Keurig brewer doesn't require the usual tasks related to making a cup of coffee, which are measuring, grinding, and transferring the grounds from a grinder to a coffee filter.
If you are familiar with espresso coffee makers from DeLonghi Coffee that make use of E.S.E. pods, then the concept of using a K Cup is somewhat similar to that.
To use a Keurig brewer, simply insert the K Cup into the unit, make sure that the water tank contains enough water to brew one cup of coffee, and press the brew button.
In under a minute, a cup of coffee is ready to be consumed and enjoyed. To clean it, simply remove and dispose of the used K Cup after brewing.
Furthermore, K Cups come in over a hundred varieties, each one containing a different blend and roast from world renowned coffee roasters.
There are also varieties of K Cups for tea and hot chocolate. This makes each Keurig brewer very versatile due to the wide variety of K Cups.
In fact, an owner of a Keurig brewer can literally enjoy a different blend of coffee for each day for months before having to repeat one kind of K Cup.
In other words, as far as all types of coffee makers go, the single serve coffee maker or instant coffee maker is the most convenient to have, especially for people-on-the-go, who need to grab a quick, but a very great tasting cup of coffee every morning.