How to Brew Coffee Without A Coffee Maker?



If you only desire to make one or two cups of coffee at a time, then there's no sense of buying those expensive coffee machines out there.
As a matter of fact, you can brew your rich, flavorful cup of coffee manually and without the help of those automatic coffee makers. How to brew coffee manually is very easy and simple with the help of some common devices.
There are some ways or devices that you can use for you to have that cup of coffee you're longing for.
First is by having an instant coffee. Second is by using a French Press, and third is by the help of cold brew coffee maker, the Toddy Coffee Maker.
Each of these three requires very simple and easy steps for you to make your coffee.
---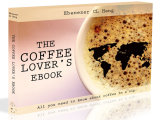 Love coffee? Here is some more "free stuff"! Learn more with this ebook (is free!)



---

Instant Coffee
Here are the steps on how to brew coffee using instant coffee:1. Pour a cup of water into a tea kettle or into a saucepan.2. Turn on your burner and let the water on the kettle bring to a boil. 3. Again, pour the hot water into your mug.4. Next, scoop right amount of instant coffee according to your preference. 5. Add small amount of sugar if desired.6. Stir until the sugar and coffee is dissolved.
French Press Coffee
Another easy way to prepare coffee manually is by the use of French Press. French press only requires coffee grounds that have a finer or coarser.
Here are the steps on brewing coffee using the French press:
1. Place both the coffee grounds and the water together in the device.
2. Stir it for a little and set it aside until it brews.
3. Depress the plunger of the device so that the coffee grounds would be trapped at the bottom of the beaker.
4. After that you can now pour the coffee into your cup.
Toddy Coffee Brewer
Toddy coffee brewer is very popular as a clod coffee brewer. This brewer can prepare coffee just by using three steps. These steps are the fill, brew, and serve.
Here are the steps on how to brew coffee using Toddy coffee brewer:
1. Fill- pour one pound of coffee grounds into the Toddy brewer. Fill the brewer with cool or cold water. (Using bottled water is great for an excellent cup of coffee.)
2. Brew- let the mixture of water and coffee grounds sit in the brewers' decanter for 10 to 2 hours. Remove the stopper and allow the concentrate filter hooked on the glass storage decanter until it's full.
3. Serve- store the Toddy concentrates into your refrigerator. If you want to brew a cup of coffee, simply add one part of Toddy concentrate into three parts of hot water.
These are the simple ways on how to brew coffee without you using automatic coffee makers that are very expensive. So, if you still prefer brewing coffee manually, having one of these three is ideal.