A Popular Hot Beverage System
Nestle Lioness H5 is by far one of the leading hot beverage system used all over the world.
As a matter of fact, this system is widely available in the offices, Airports, board room school, and etc. This was the review of several coffee experts recently.
For more than a decade of existence, Lioness H5 is very difficult to compete with because of its size.
The Lioness has two versions, the three canisters and the 5 canisters. Each of them has differences from each other and they also have similarities.
Both of these two versions (the 3 canister and the 5 canister) of the machine can be built-in with a coin acceptor.
---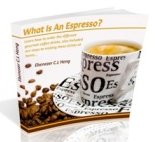 This ebook would not give you any value add if you want to compare espresso machines.
This is an ebook that would highlight to you the differences between a cappuccino and an mocha, or latte.




---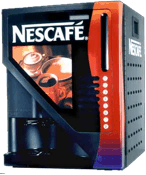 In addition, each of its two versions can offer you 8 selections of drinks that are fully customizable for strength, volume, and drink composition.
These selections include: black coffee, white coffee, espresso, cappuccino, mochaccino, choc-o-milk, hot chocolate and hot water.
Lioness H5 hot beverage system also uses freeze dried format, similar to the ingredients used in vending machines to make coffee and beverages.
Lioness H5 has many features. These features are as follows:
• Its 3.5 litter water canister can hold up to 20 cups.
• It only uses 3 amp of electricity to operate and to give you 8 options of exciting drinks.
• It has 8 delicious drinks options to offer: black coffee, white coffee, espresso, cappuccino, mochaccino, choc-o-milk, hot chocolate and hot water.
• Its footprint size is h 500mm, d 450mm, and w 380mm.
• Lioness H5 weighs 30 kilograms.
• Its vending time is from 20-30 seconds.
• It is easy to maintain and operate.
• It is mobile and compact
• It has automatic temperature control to maintain temperature of your drinks.
• Lower Costs when compared to other brands of hot beverage system.
• Attractive and stylish branding.
Once people know this, they won't hesitate buying this machine for their offices, business establishments and PUBs.
This hot beverage system will truly give business operators a good profit because of the great different drinks it offers.
If you are want to further read and compare coffee machines, please check out our homepage for more details