Free coffee machine and free coffee, get them here.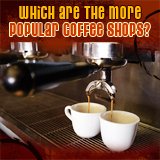 Looking for free coffee machine and free coffee? Then, this is the right place you have come to.
The offers and promotions listed here ensures that after you take the free coffee, or free brewers there would be no obligations to buy or make any commitments.
The on-going promotions would be the free coffee that oncoffeemakers.com is giving out to know more about YOUR favorite cafe.

---
On-going Promotion
Local (Singapore) readers can write and submit them at the coffee shop guide here.
All published submissions would received one week worth of free coffee!


---
Current Promotion
Free Office Coffee
Most of us worked in offices for more than 8 hours everyday, wouldn't it be good if the coffee is free?
Featured here are free coffee machine and free coffee from our sponsor.
Check out the link for this free coffee package!
Free Freshness Burgers
Join us for a simple coffee survey (only available in Singapore)and enjoy a set of Free Freshness Burgers.
Check out the link for more information!
---
Why would companies want to give our free coffee?
It is cheaper. Yes, there is no typo in this statement. It forms part of a sales process known as sampling, and when consumers try it, they are more likely to purchase it.
Learn Why free coffee is a cheaper way for companies to promote their coffee...
---
Contact us about free coffee
If you want to know about other coffee promotions, or want to know how to list your offer here, drop us a line