What about this free coffee or kopi you would be getting?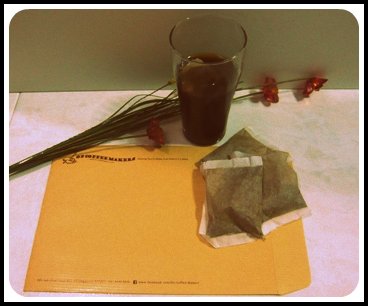 We are giving out free coffee or kopi and would have it delivered right to your door step.
In this Kopi Set package, you would get:

1. 7 X Roast and ground coffee packed in filter packet.
This roasting is unique to Singapore, using corn, sugar and magarine.

2. Instructions on how to make a Singaporean style coffee, also known as kopi, this is what Singaporeans and Malaysians termed their coffee.

3. Free delivery to your house or office.

Well, we hope that we can give to everyone, the fact there would only be free coffee or kopi while stock last, so hurry out and send in a submission.
How do you get the free coffee? Well, simply tell us in about about 300 words your coffee experience and this package would be delivered right to your doorstep:)
And don't worry about grammar or spelling, we are a coffee site, not a language site, so long as it is fun to read, it is good enough.
So, get your Kopi Set from us now!
---
Current Promotions that allows you to get this free coffee:
Singapore readers: Share with us your favorite cafe in the Coffee Shop Guide
---
A video on this kopi package