Which flavored coffee pod is good?



Flavored coffee pods meant single serve coffee and flavored cuppa, can that be good? There is a school of thought that states that any serious coffee drinker worth his or her salt will not and cannot take the single serve coffee pod system seriously.
This applies especially to the phenomenon of the coffee pods that are flavored. The market place has literally been flooded by the variety of
flavored coffee pod
on offer.
Keurig alone is able to offer one hundred and forty one different coffee pods to its customers. Of these, nearly forty are flavored coffee.
The Senseo pods offer a similar range of "exotic" coffee experiences. Coffee connoisseurs will argue that gourmet coffee cannot be dispensed from a single serve coffee pod system.
---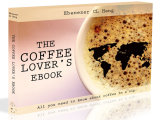 Love coffee? Here is some more "free stuff"! Learn more with this ebook (is free!)



---

To be able to enjoy coffee in its best and purest form it has to be freshly ground and then subjected to a filtration process for excellent filter coffee or to steam extraction for a pure espresso.
But it must be surely possible to have gourmet coffee pods on the market. The coffee pods do not all have to be flavored coffee. In fact of the coffee pods on offer by a company such as Keurig, less than thirty percent are of the so called flavored coffee pods variety.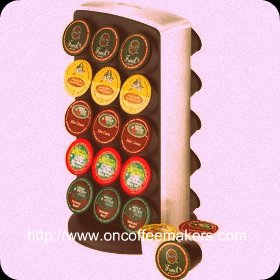 This means that more than seventy percent of the coffee pods on offer are different varieties of light, dark, medium and extra bold roasts.
There must be something there for the coffee connoisseur. If one accepts that the coffee used in the manufacture of these coffee pods is of premium quality, then the resultant coffee experience must be good.
After all, the coffee pod is nothing more than a premeasured single serve of good quality coffee. There is no wastage of good coffee. As far as the flavored coffee are concerned, the variety of flavors is truly staggering. All sorts of flavors and derivatives of flavors are on offer.
If this is not suitable for the discerning palate then maybe it is a way of getting the uneducated palate interested in more than your run of the mill standard instant coffee.
The flavored coffee might be a start of a process which will lead a voyage of discovery to the more gourmet orientated coffee pods.
There will always be and must always be place for the coffee made through the more conventional methods, be it filter coffee or espresso. Nevertheless the flavored coffee pod could be the start of an interesting voyage of discovery.