Flavia Coffee machines have an advantage that is hard to beat



Flavia coffee machines are the most compact yet cost-effective coffee machine. The basic features of such drink machines are the ease of use and tasty drinks.
Flavia coffee maker is best for both office and home purposes and ensures quality drinks but at a fraction of the cost.
For People with an ever-lasting appetite for coffee, Flavia machine is a must. One can enjoy Cappuccino, Latte, Hot Chocolate plus a range of fresh-ground coffee together with Real Leaf Tea including the Herbal Wellbeing selections.
Making coffee is always a piece of cake with such a machine at home. All you need to do is choose the Flavia filterpack, press the button to open the door, place Flavia pack and then press the button to get your drink.
---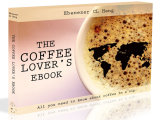 Love coffee? Here is some more "free stuff"! Learn more with this ebook (is free!)



---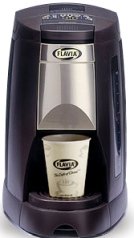 Flavia coffee machines come in different variants with Flavia SB100 and Flavia S350 among the popular choices.
Flavia SB100 is a low end model designed with small offices in mind and is compatible with all the current Flavia flavor pouches, over 30 in all! It's a nicely built and feels like it can handle the rigors of heavy use.
Flavia S350 is another popular variant and can be water filled manually or plumbed in.
The machine can be operated as Free Vending, Coin or Token Controlled and is an extremely reliable machine that is very trouble-free, maintenance free, and requires very little cleaning even after hundreds of drinks.
In the end it depends on the purpose you are buying the Flavia coffee machines for.
Just make sure to read the technical specifications and reviews about them for getting the best fit for you.