Why Filter Cone Coffee is good?



Filter Cone Coffee of course are coffee brewed from cone filter, a version of coffee filters.
Coffee filters come in all shapes and sizes. There are paper filters, cloth filters, and gold tone filters. There are different sizes of coffee filters since not all coffee makers have filter baskets of the same size.
There are flat bottom filters, and there are cone coffee filters. Flat bottom filters are more commonly used among different coffee machines, while cone coffee filters are more commonly used by manual drip coffee makers.
One such manual drip coffee maker is the Melitta Ready Set Joe. This coffee maker makes use of Melitta coffee filters, particularly the cone coffee filter.
---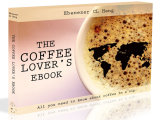 Love coffee? Here is some more "free stuff"! Learn more with this ebook (is free!)



---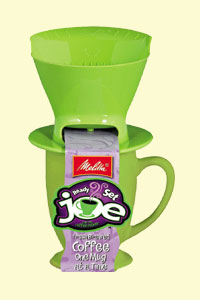 This cone coffee maker brews for one cup at a time, and only uses the fundamentals of the coffee extraction process to brew great Filter Cone Coffee.
The Melitta Ready Set Joe can be used anywhere. It does not need to be plugged in, since it does not have any mechanical parts and electrical parts.
Basically, it is a filter basket that you place over your cup. You put a cone coffee filter inside it and some coffee grounds. Then, pour hot water and watch how the water extracts the richness and the flavor of the filter cone coffee.
The Melitta Ready Set Joe can brew up to 12 ounces of coffee. You don't need to worry about what size of mug to use since this cone coffee maker already comes with its own ceramic stoneware mug.
The Melitta Ready Set Joe also comes with #2 Melitta cone coffee filters, but if you can get your hands on a #2 gold tone cone coffee filter, you don't need to stock up on paper filters.
Furthermore, the Melitta Ready Set Joe is very easy to use, and even brews one cup of coffee faster than most modern coffee machines. It is both microwave and dishwasher safe.
Best of all, the Melitta Ready Set Joe costs less than $10, and in some stores even down to $5. This coffee maker is not only easy to purchase, due to its low cost, but also has little to no hidden costs, since it does not have any moving parts and mechanical parts which would need maintenance.
The Melitta Ready Set Joe is perfect for those who just want a single cup coffee maker but don't want to deal with the fuss and hassle of using a coffee machine.
While most people want coffee machines to get more advanced, there are still some folks who only want a simple, no frills coffee maker that makes great coffee, in this case -Filter Cone Coffee.
Maybe you just want information on coffee makers delonghi sells?Or you just need some information about coffee pots, click this link to go to our home page (where there are plenty more information on coffee brewing devices