This Fetco Commercial Coffee Brewer is Well-Designed



In their website, Fetco has a table that highlights the various capabilities of its commercial coffee makers.
Personally, since most cafes would need a commercial coffeemaker that can churn out 50 to 90 cups every hour, the Fetco CBS-51H15 would be more than sufficient. Why? Well, it's because it can do just that and more.
First of all, it's made with an all-stainless steel body. It also has a stainless steel gourmet style filter. It measures at 12 inches wide, 19.50 inches deep and 35.75 inches high.
Everything that comprises this machine is pretty solid and has high commonality, making it easy to find spare parts as well as reducing the space for inventories.
---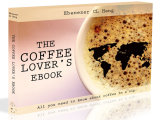 Love coffee? Here is some more "free stuff"! Learn more with this ebook (is free!)



---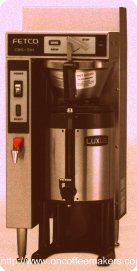 Coffee Quality
At full capacity, the Fetco CBS-51H15 is able to brew 1.5 gallons (5.7 liters) of coffee in approximately 4 minutes.
It has electronic thermostats, timers, and mercury relays that give a very accurate reading of how hot the water is inside the water tank and inside the spray head.
In fact, at its default setting, the water stays at a constant 205° F inside the water tank and 195° F at the spray head. Coffee is always brewed with water at the ideal brewing temperature; therefore, you will always be serving great tasting coffee.
Coffee is brewed not into coffee pots and decanters, but into a LUXUS Thermal Dispenser, which is sold separately.
Why into a coffee dispenser? Serving coffee with coffee pots or decanters sitting on warming plates for an extended time will lead to burnt coffee, and ultimately, dissatisfied customers.
A well-insulated dispenser, such as the LUXUS Thermal Dispenser keeps coffee at serving temperature for extended periods of time without the use of warmers.
Ease of Use
The Fetco CBS-51H15 makes use of electronic controls, which makes it easier to use than other commercial coffee makers that make use of mechanical controls.
Furthermore, these electronic controls allow for more accuracy and reliability. Furthermore, when filling up the water tank with water, there is no need to turn down the thermostat. The brewer will only begin to heat up the water until the water tank is filled with water.
As an added safety feature, the brew basket locks down with the safety latch whenever the CBS-51H15 is brewing. This brew basket lock safety feature is incorporated into the Start switch, so it locks the brew basket automatically.
Other Features
Aside from brewing coffee, the CBS-51H15 can also brew iced tea. It also comes with another stainless steel brew basket that you can use when you only need to brew coffee at half capacity.
It also has a mounted hot water faucet, which is a helpful addition that allows you to prepare other hot beverages and instant soups.
Overall, the CBS-51H15 is a very decent and well designed commercial coffee brewer. It's very durable, very easy to maintain, very easy to use, and has a high availability of serviceable parts.
Most importantly, it can brew gallons of great tasting coffee, which will keep your customers satisfied and will keep them coming back for more.
The Fetco BCS-51H15 is a great addition to the commercial coffee maker market, which is already littered with various high quality commercial coffee brewers from Bunn, Wilbur Curtis, and Grindmaster, among others.
It's great to use in cafes, hotels, and in just about any establishment that requires a heavy duty coffee brewer that can brew from a medium to a large capacity.