Espresso vending machine search



If espresso vending machine ever crosses your mind, I would not be surprised. Vending machines are a symbol of the society in which we live. The vending machine is able to provide a service around the clock as long as it remains stocked.
The vending business has become very diversified. The days of a vending machine dispensing candy or vending Coke only are long gone. All sorts of beverages and food types are available.
In addition, a variety of services are offered by vending machine as well, such as the printing of business cards or the dispensing of small automotive spare parts.
Coffee vending machines are popular as well. As a rule they are able to dispense filter coffee only. This might change. Nestle have introduced a machine to the vending market which is able to dispense up to eight different drink selections.
---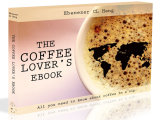 Love coffee? Here is some more "free stuff"! Learn more with this ebook (is free!)



---

Included in this is a good cappuccino and a espresso latte. This implies that an espresso vending machine is "lurking in there" somewhere.
As all coffee lovers know, the espresso is the basic ingredient of any cappuccino. If a vending machine is able to place cappuccino in its list of offered products, then it must be able to produce a coffee similar in quality to an espresso.
Hence an espresso from a vending machine becomes possible and it becomes an espresso vending machine. This particular machine by Nestle is able to dispense 25 cups per refill. It features five hoppers which allow for the variety of products on offer. The machine itself is not that large and will comfortably sit on a counter. The "vending" aspect comes in the form of a coin operated door which then allows access to the vending dispenser appliance.
All in all I am not sure that it will produce an espresso Illy. But it is the closest thing we at the current moment have that resembles an espresso vending machine.
The difficulty in creating a pure bred espresso from a vending machine is in all likelihood the need to have a high pressure steam unit operate for long periods of time without "supervision."
The commercial units available for coffee shops and restaurants still require a human operator to "watch" over the process. A vending machine does not cater for this.
However, with out any doubt it is only a matter of time before this is resolved and a wide range of espresso based beverages are available in a variety of places. Excellent beverages will then be available night and day.