My Choice among All DeLonghi Coffee Makers
DeLonghi coffee makers are highly regarded by many as one of the best coffee makers that one can own. To compete with the popular Cuisinart coffee makers, Krups coffee makers, and Capresso coffee makers, among others, DeLonghi cofee machines are not only known for their quality, but for their reasonable price tag as well.
Among all DeLonghi coffee makers, my choice among all of them would be the DeLonghi ECC155.
Technically, this DeLonghi coffee machine should not be called a coffee maker, because it is an espresso maker, but its price is about the same as other high quality drip coffee makers at under $100, which is rare for an espresso machine.
The obvious question is this: does it perform well?
The DeLonghi ECC155 is a 1000-watt, 15-bar pump driven espresso machine. It features two thermostats that separately control water and steam pressure, and a stainless steel boiler.
---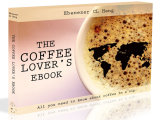 Love coffee? Here is some more "free stuff"! Learn more with this ebook (is free!)



---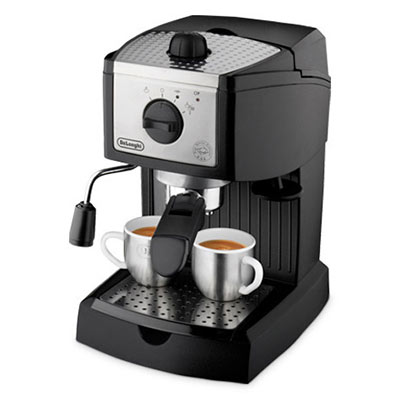 It also features a self-priming feature, in which no start up preparations are required before making your favorite espresso-based drink.
Its other features include a removable water tank that has a capacity of 35 ounces, a removable drip tray, and an on/off indicator light.
This DeLonghi espresso maker can accommodate E.S.E. pods and ground espresso beans, thanks to its dual-function filter holder.
In other words, if you don't know how to prepare espresso using the traditional method (dose, distribute, tamp), or if you're feeling a bit lazy to do it all yourself, you can still make a good cup of espresso by using an E.S.E., or Easy Serving Espresso pod, which is a small pack of pre-ground and pre-measured espresso beans.
This uniquely designed filter mixes air with espresso grounds during the brewing process, producing a sufficient amount of crema, which is the trademark of a great cup of espresso.
For milk-based espresso drinks, such as cappuccinos and lattes, this machine comes with a swivel jet frother so you can mix steam and milk to create rich froth.
For an espresso machine (yes, this is one of the lower cost delonghi coffee makers) that costs less than $100, the frothing wand is pretty good and you will definitely be hooked on making lattes and cappuccinos once you learn the proper frothing technique.
Finding a great pump-driven espresso maker that costs less than $100 is a rare occurrence. If you're looking for an affordable, but decent espresso machine, the DeLonghi ECC155 will surely surpass all your expectations.
It is truly a great value espresso maker, and you will surely end up drinking espresso more than ever before. Now, you are starting to share my thought about why this is one of the better delonghi coffee makers right?