Is this Danesco French press really thermal
Danesco french press is one of the easiest and delicious way to brewing coffee. In fact, the French press coffee maker has to be the simplest and most uncomplicated way to make good filter coffee.
Sure, it cannot really be used as an espresso maker and you will have to search far and wide to find a plethora of coffee maker reviews on a particular French press coffee maker.
The French press does not really feature all that high in the coffee maker ratings either. However, it has to be far simpler than using one of the manual cone filter that have to balance carefully on top of a coffee pot or a coffee cup.
It is really very basic. You boil water, add it to the coffee grounds in the French press, stir once and allow the magic to happen.
---
Try using our location bot to find new coffee/food place! 
---
---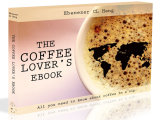 Love coffee? Here is some more "free stuff"! Learn more with this ebook (is free!)

---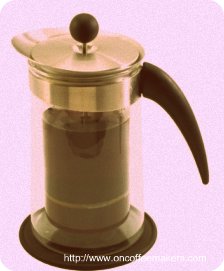 After a couple of minutes the sieve is gently inserted into the mouth of the French press jug and pushed down slowly trapping the wet coffee grounds in the bottom of the press making the coffee above the sieve delightful.
The only thing about this way of making coffee is that it will go cold relatively quickly. Not anymore! Danesco have developed a rather nifty idea to counter the natural cooling that takes place. Danesco have developed a double walled glass French press.
The space between the double glass walls is a vacuum so the Danesco French press develops a thermal insulatory property that counters the cooling of the coffee.
Check out the ESPRO World's Lightest 16 Oz Coffee Press in Singapore by Kaffa Kaldi Pte Ltd 
---
Of course the coffee will cool eventually. The lid cannot be sealed in a similar fashion ad so after an hour or so you will begin to notice a drop in coffee temperature.
The great thing is that this leaves more than enough time to enjoy more than one cup of coffee at a temperature that does not leave one wondering whether one should have poured that second cup.
The Danesco French press can hold enough coffee for about six cups. This means there s more than enough time as well as coffee for you and two friends to enjoy a hot cup of coffee or two.
However, one must remember that this French press is made of glass. This means that one cannot use this French press jug like a beer mug at the Oktoberfest in Munich and bang it one the table.
The thing is made of glass and will not stand up to physical abuse. But, if handled properly, the Danesco French press will last for a long time and keep your French press coffee hot.



---
---