Compak espresso grinder is elite



Compak is a name to note for quality. In the world of coffee machines and grinders, consumers look for equipments that infuse functionality and design without compromising quality - all aspects which can be found in its line of products.
Though founded only 1995, its founders, including Jesus Ascaso, have had decades of experience in the coffee industry and this company has since been making first-class, top quality coffee machines and grinders.
In fact, Compak grinders have been used as the official grinder in competitions like the World Barista Championship and United States Barista Championship, verifying its claim as one of the best brands in the industry.
Its K-3 Elite coffee Grinder is principally designed for small productions making it ideal for domestic and light commercial use.
---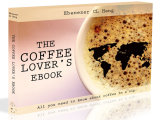 Love coffee? Here is some more "free stuff"! Learn more with this ebook (is free!)



---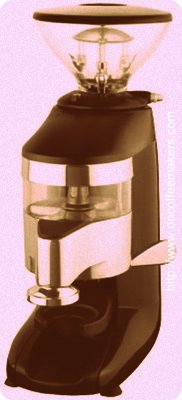 It is also one of the models that has the NSF 8 certification and passes the ANSI 8 standard for coffee grinders. The K-3's functionality is comparable with the Mazzer Mini, which is currently the most widely used coffee grinder in the domestic and small commercial markets.
Like all Compak grinders, the K-3 Elite operates on a mounted motor. This means that the grinder's motor is not fused with the housing so that in case the motor breaks down, there will be no need to replace the whole grinder since the motor can be replaced by itself.
Another advantage of having a mounted motor is that it makes less grinding noise and minimal heat is transferred to the coffee grinds during the process. The K-3 Elite utilizes a 250 watt motor and 58mm flat burrs that can be adjusted in 34 different degrees of fairness.
With a grinder speed of 1100 rpm to 1400 rpm and because of less heat transfer in the grinding process, consistent, uniform and precise coffee grounds are always produced by the K-3 Elite.
Its bean hopper has a capacity to hold 800 grams of coffee beans and the grinder is capable of grinding up to 5.5kg of coffee beans per hour making it the perfect grinder for using at home or in the office.
Not only does the K-3 function very well, it is also aesthetically pleasing and will fit very well in the home kitchen or in the office pantry.
At first glance, it is obvious that Compak K-3 Elite is a well-engineered, solidly built, high class coffee grinder, hence the name Elite.
Its body and framework is made entirely of aluminum, unlike most grinders which are made of stainless steel. The K-3 Elite is available in polished aluminum and in black. A doserless version of the K-3 Elite is also available and that is the Compak K-3 Touch.