Commercial coffee grinders for home use?



When you think commercial coffee grinders, one name would come out. It would be a Mazzer. In fact, some of you might even be using a Mazzer Mini currently.
The Mazzer company was founded to fill the niche of providing espresso coffee bars with high quality grinders. In this tradition, the Mazzer grinder joins the market place.
It is primarily commercial coffee grinders and is designed to work in a commercial environment. This does not mean that one cannot have a commercial grinder in one's own home.
There are many espresso grinders available in the market place. There are many good domestic grinders available as well such as the Braun grinder or the Capresso grinder.
---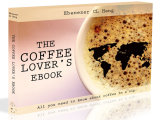 Love coffee? Here is some more "free stuff"! Learn more with this ebook (is free!)



---

However, the commercial coffee grinders that is available from Mazzer provides a grind of commercial quality. This means that the quality of grind of the finest coffee houses can be replicated in your own home.
The Mazzer Mini has a number of features that lift it up to the next level. The size of the grind can be adjusted in the smallest of increments.
The speed at which the blades rotate is fast enough to grind the beans to the desired degree yet slow enough to prevent an unnecessary heat build up which in turn can affect the quality of the coffee grounds produced.
The bean hopper has a manageable volume which means you do not produce large volumes of ground coffee that need to be stored in special air tight containers to preserve their freshness.
Only the amount required needs to be ground. The entire appliance is manageable in its proportions so that you do not have to remodel your kitchen I order to make space for this machine.
As far as grinders go the price that this appliance retails at is more than what one would expect to pay for a domestic grinder. This is, however, a commercial coffee grinder.
It is built to last and will do so for quite some time. The coffee grounds can be dispensed in portion size that is measured to be inserted into an espresso machine immediately.
You do not have to mess about with coffee grinds and measuring cups – the machine will do it all for you. The point being made is that whilst the initial outlay may be more than for a domestic coffee grinder, the commercial grinder from Mazzer will give you length of service and quality of service that will make the investment worth while.