Any good commercial coffee grinder to recommend?






Commercial coffee grinder this word alone sounds expensive and some different operational requirement. So, knowing what to look for is in this case more important than finding the coffee grinder itself.
A commercial coffee grinder is a piece of equipment that you would be using daily thus maintenance of this machine must be easy. It must be cleaned daily in order to produce good espresso or coffee so the very first thing that you would want your coffee grinder to have is a no frills maintenance schedule.
As mentioned earlier, because it is supposed to be a daily affair, this grinder must be heavy duty enough to last the toil of daily operation but not at the expense of hurting the coffee beans.
The thing about machinery is when it is put to long hours of work, it would get very "hot". Yes, over heating. But, in the case of commercial coffee grinder, this is a definite no-no.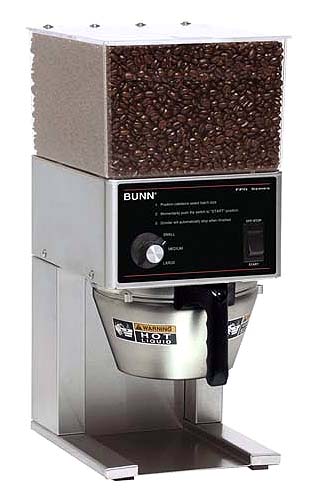 Excess heat would cause the coffee beans to lose the very important coffee flavor that we are grinding for in the first place.
So, while we need a large electric motor that is able to run the whole day, it must also be one that is able to do so without overheating. Look for a grinder that is able to produce lots of torque at relatively low speed and you should be in the right direction.
For the machine wise, the above two pointers are the two most important factor that you need to consider. But good coffee from a commercial coffee grinder is not only about the grinder.
---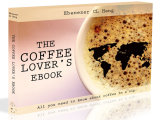 Love coffee? Learn more with this ebook (is free!)



---
The business decision that is make would affect the coffee as well. It is a known fact that coffee grinder should only grind coffee (personally, I do not think any cafe owner would use coffee grinder for any other matters), but what about different beans?
With the popularity of flavored coffee, coffee shop owners are bringing in flavored coffee beans and they are using the same grinder to grind all their beans.
The result is the same as you grinding garlic then coffee beans. There would be a compromise in the taste of the coffee beans.
Thus, if possible, keep separate coffee grinder for the beans that you grind for optimum flavor.
Oh, if I would to recommend a brand? Well, if you want a good commercial brand, it is always good to first look at bunn, they have a good range and some very good models.