Four important things about Commercial Beverage dispensers



Commercial beverage dispensers are widely used these days. They are used to keep ice coffees, drinks, fresh juices, lemonades and other beverages.
Dispensers not only make your drinks cold and chilled but it also helps you maintain their freshness. You can see them on restaurants, coffee shops, etc.
Beverage dispensers are one of the most important equipment in F&B outlets because of its benefits and advantages.
There are various types of commercial beverage dispensers. Among them are frozen beverage dispensers, refrigerated beverage dispensers, hot beverage dispensers, insulated beverage dispensers, and non-insulated beverage dispensers. Each of these beverage dispensers has its own characteristics and uniqueness.
---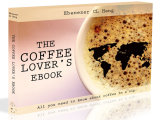 Love coffee? Here is some more "free stuff"! Learn more with this ebook (is free!)



---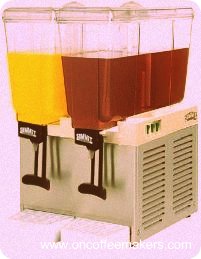 When you are planning to buy commercial beverage dispensers, some of the things that you have to consider are the size of machines, locations, maintenance of machine and the turnover.
Location
The right location of the beverage dispenser must be put into consideration to avoid accidents and maximizing of counter space. Also, having a right location will help you to generate a presentable and profitable business space.
Size of machines
You also have to consider the size of your machine.Bigger machines would have faster turnover and minimize your staff to keep topping up. It would however take up precious space, which you can use to generate other sales. So, this is one area you need to plan well.
Maintenance of the machine
Some machines are difficult to maintain and others are easier. So before buying the machine, you have to check out its maintenance. This not only help you save your effort but it also saves your time.
Unlike small appliance replacement parts where one can get from amazon.com. You have to ensure that there is help you can refer to, otherwise, once the machine breaks down, you might have to do without it for days.
The turnover
This is the only one that adds value to the shop. You don't have to prepare another drink for your customers because these beverage dispensers can carry gallons of drinks. Also, it helps you ensure that the drinks you serve is chilled during peak periods.
These are the things you have to consider before buying or purchasing commercial beverage dispensers. These four plays a very vital role on the success of your business or shop.