People hate cold coffee – are you sure?



There is no way in the world that anyone in the world could enjoy the cold coffee that has cooled off in a coffee mug or even the leftovers that have cooled in a carafe that has been sitting for too long on the warming plate of a drip filter coffee maker.
The secret of a good cup of coffee is that it is hot and fresh. One will go to great lengths to ensure that the coffee does not "burn" and spoil the taste.
The popularity of the thermal carafes goes a long way to demonstrate how important this is. Great technological strides have been made in developing containers which will keep your coffee hot and fresh straight from the coffee maker.
Cold coffee is just so "out there" it just isn't true. Or is it?
---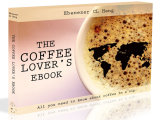 Love coffee? Here is some more "free stuff"! Learn more with this ebook (is free!)



---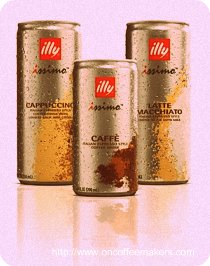 Of course the exception to the dislike of coffee gone cold is found in the range of iced coffee beverages that are the rage all over the world.
For those that are now shaking their heads and saying "What about cold brewing coffee? That's cold coffee at its best!" are correct as well.
A lot of literature has been produced on the benefits of cold brew coffee using the cold Toddy system of the Filtron coffee system to produce a coffee extract which can be used for the making of many coffee based beverages.
The low acid level of the coffee that is produced using this method is one of the strongest arguments in favor of the use of such a brewing system.
However, the iced coffee market has recently had another addition in the form of the iced coffee drinks that are prepared and sold under the label and patronage of Wolfgang Puck.
There are four flavors; Café au Lait, Crème caramel, Double Blend Mocha and Vanilla Fusion.
This is "cold coffee" of a completely different type. Each comes in a 250 ml bottle and has organic ingredients which are also kosher. Each portion also only has 120 calories which is considerably less that other beverages which will bowl you over with their calorie content.
These iced coffee beverages are delicious refreshing and nourishing. Of course there are other brands of iced coffee on the market such as Nescafe and illy.
However the new range from Wolfgang Puck adds an extra dimension to the enjoyment of coffee that is cold. Keep a lookout for them in your area and your favorite coffee shop.