Movement of coffee suppliers indicates more free coffee on the way!






In another article about a major coffee suppliers, I mentioned that coffee drinkers is going to enjoy free food from them this week during the national donut day.
I also mentioned that many other
coffee suppliers
be it, the coffee roaster that sells roasted coffee, the specialty coffee retailer or even the stores that retails coffee machines would offer something free.
I got worried and wonder if that is a statement that would actually come true, so I did some research and is pleased to announce that all you folks can expect some more free coffee and other free stuff along the way.
---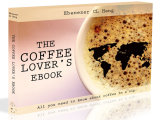 Love coffee? Here is some more "free stuff"! Learn more with this ebook (is free!)



---
Without much searching, the online coffee gourmet store, honey beans is starting to offer some freebies -standard rate shipping. This is a boom for folks that would like to order huge quantity of products, all shipping is at a standard rate of US$ 7.95.
Of course, one single offer does not mean that all the coffee supply seller or stores are going to be giving free stuff, I took a "big picture" of what is happening, you see if you agree with me.
Free stuff in this case, free coffee or coffee makers are only given out when the market is competitive and folks are eager to grow their market share. Prior to that, they would choose the easier option -organic growth or acquisition.
These two modes are already happening in the coffee suppliers world, you have Nespresso opening its first boutique in Dubai and you have Temasek holding (a semi-government company) buying stakes in Olam, a trading firm with some interest in coffee.
There are many such buying and growing of coffee companies, after this, the only way to grow is to acquire customers. And if they want to market to you -the consumers, the only way is to get your permission, thus freebies and premiums.
Now, one tip to prepare yourself before the hot months ahead. One thing that you can do to ensure that you get the maximum benefits from all the offers is to prepare a detailed profile of yourself and save it.
So that when all the offers comes in, the coffee suppliers and company would bound to want to your contact information in exchange they would give you some free coffee stuff.
Once prepared, all you need to do is to copy and paste. In fact, you can actually start now and see if there is any company offering it, there is bound to be some early birds out there...