Which Coffee Roaster Machines are good?



Coffee roaster machines are gaining a lot of popularity today, since roasting your own coffee beans is a way to brew the freshest cup of coffee. All coffee aficionados will agree that roasting coffee beans is the best way to get the freshest cup of coffee.
Thankfully, coffee roasters, such as Folgers Coffee, Lavazza Coffee, and Arabica Coffee, among others have started to take notice and have begun selling unroasted coffee beans, which can be roasted at home.
Therefore, since coffee roaster machines have populated the market along with various coffee, espresso and cappuccino machines, which coffee roaster machines are good?
Freshroast Plus 8
This is one of the most basic coffee roasters on the market, and a great coffee roaster to start with, considering its low cost. It roasts small quantities of coffee beans, around 3 ounces (12 cups) at a time.
---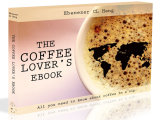 Love coffee? Here is some more "free stuff"! Learn more with this ebook (is free!)



---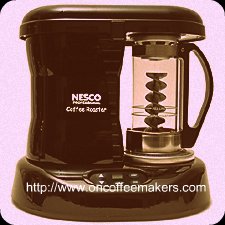 To use it, just turn the analog dial to the preferred setting, and watch the beans roast through the clear roasting chamber. As with other roasters, it has a cool down period, which is around 2 minutes. To access the roasting chamber, for transferring beans, the lid is easily removable.
Overall, this is a simple and a low-cost coffee roaster machines, and recommended to those who are thinking of roasting their own beans.

Nesco Professional Home Coffee Roaster
This roaster was previously known as the Zach and Dani's Home Coffee Roaster before it was distributed by Nesco. Therefore, if it looks similar, it actually is the same thing under a different name.
It costs over $100, and sadly, for that price, this coffee roaster machine isn't durable at all. Apparently, its motor is susceptible to burning up, which eventually leads to it breaking down.
Therefore, it's recommended to roast fewer quantities of beans at a time so that it roasts at a shorter amount of time. However, the problem lies when you want to dark roasted beans.
If you want dark roasted beans, you have to roast at a longer amount of time, therefore exposing the roaster to more risks of breaking down.
Therefore, this coffee roaster isn't recommended at all. The Freshroast Plus 8 is much more durable and it costs even less. Hottop Drum Roaster
At first glance, this looks like a commercial coffee roaster. Actually, it is a downsized version of a commercial coffee roaster. Made of stainless steel, you can be assured that this is a durable and high quality coffee roaster machine.
First of all, this is a drum roaster. This is different from the other roasters discussed in this article, as it uses radiant heat to roast coffee beans.
Moreover, being a drum roaster, it roasts at a slower rate than air-driven roasters. Since it roasts at a slower rate, subtle changes in the coffee's flavor can be made.
Secondly, it can roast 9 to 10 ½ ounces of coffee at a time. It also takes around 20 minutes of wait time before it is able to roast another batch.
Finally, using it isn't hard at all. You can select the roast setting, which relates to the time you want it to roast your coffee beans, from 17 to 21 minutes.
Furthermore, you can add 30 seconds to the roast time up to 5 times by pressing the plus button. Other buttons include the power and eject button. When the eject button is pressed, the roasted coffee beans are placed on a round cooling tray, where the beans are cooled by a fan and stirred back and forth by a rod.
Be warned though, that this roaster is quite large. Its dimensions are 19x14 inches high and 10 inches deep. Therefore, it requires a bit of room. However, this is a great roaster, which is very easy to use, very durable, and very attractive.
I-Roast 2
Costing under $200, this machine can roast up to 5 2/7 ounces of coffee, which is around 24 cups of coffee. This is a very durable machine, and boasts a lot of features.
First of all, it comes with an LCD display and has 10 programmable roasting profiles. If you don't know how to roast coffee beans yet, you can select automatic profiles, from light to French. On the other hand, if you know how to roast coffee beans, you can adjust both the time and temperature as well as edit any of the profiles to your liking.
Secondly, you can observe the roasting process from the LCD display. It displays the time, temperature, and the stage of the roasting process. In addition, you can see the roasting coffee beans through the glass roasting chamber.
Finally, its unique and patented roasting technology ensures that all beans are roasted evenly. It's an air-driven roaster; therefore, it will generate an amount of noise while it's roasting. On the bright side, it's quieter than a coffee grinder.
Overall, this is a great coffee roaster. It can be used by both newcomers to the whole roasting process and by coffee enthusiasts who know how to roast coffee beans.
Gene Café Drum Roaster
Among all these examples of coffee roaster machines mentioned, this is the most expensive of all, costing over $400. Be assured though, that this is solidly built and is very easy to use. This is an air-driven roaster, and surprisingly, it is very quiet.
It even comes with a manual that has funny illustrations on how to operate the Gene Café Drum Roaster. It also boasts safety features such as automatic shutoff and overheating sensors, which is sadly missing from other coffee roasters.
It can roast a massive quantity of unroasted coffee beans, which is around 10oz. It features a clear Pyrex roasting chamber, so you can view the beans while it's roasting, and you it prevents you from burning your hands when you touch it.
Instead of an LCD display, it features analog dials, in which you can adjust the time and temperature. You can also adjust the time and temperature while it's roasting.
In addition, this coffee roaster machines uses convection during the roasting process to prevent hotspots within the beans, ensuring that all the beans are roasted evenly.