Get this coffee replacement – cold coffee



Using cold coffee as coffee replacement? In the first place, is cold coffee palatable? Not really and consensus exists on this fact virtually the whole world over. So what is it I am talking about – cold coffee?
No not really. What I actually am referring to is coffee made with the cold brew method. How can this qualify as a replacement for coffee?
In fact when referring to coffee replacement it is not the coffee that I want to suggest replacing but rather the method by which it is brewed.
The thing about the coffee replacement brew method is that the cold brew method provides a coffee concentrate that has a low acid content.
---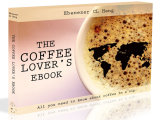 Love coffee? Here is some more "free stuff"! Learn more with this ebook (is free!)



---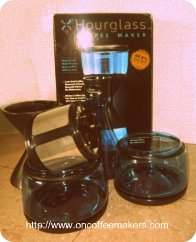 Low acid content coffee – is that still genuine coffee? Is most certainly is.
The secret to the cold brew method is that the concentrate that is created is to be used as a "raw material" which is in turn used to create other coffee based drinks.
The cold brew coffee method is very simple. It does not require any very fancy equipment. You will require a coffee cone of sorts which will fit onto a coffee carafe or coffee decanter of your choice. **Or, you can get an equipment such as a toddy coffee maker
The coffee cone should have one of the paper coffee filters that are of an appropriate size and the cone needs to be sealed at the bottom.
The idea is to mix the coffee grounds with at least an equal part of water if not slightly more to obtain a mix of coffee grounds and water that is unusually strong in terms of the usual coffee water ratio.
This mix requires to be left to stand for at least twelve to eighteen hours before the seal is removed and the concentrate that has developed in this time is allowed to flow out.
This concentrate has a low acid content and low caffeine content yet has all the aroma and taste of full bodied coffee locked inside of it.
The great thing is that this "replacement coffee" can be made with any of your favourite coffee blends. In other words you can make Gavalia "replacement coffee" as easily as making the coffee concentrate with any other of your favourite coffee blends from your favourite coffee house.
Your favourite coffee will retain its flavour and aroma except with a significantly lower acid content.
The concentrate can be diluted with hot water to make hot coffee or can be diluted with cold milk to make a cold coffee latte drink. The possibilities are only limited by your imagination.