Knowing about coffee promotion can save you money



Coffee promotion is a channel where coffee suppliers gives out free coffee stuff. They do this to market their coffee products and knowing about the different nature of it can saves you some coffee money.
Coffee promotion is a mechanic in the coffee marketing agenda of most of the coffee brand, and currently there are three main areas which they are doing these marketing.
Contest
This is one of the most often seen coffee marketing done in coffee retail. There have some contest running every week and if it not this coffee brand then it would be the other one doing it.
The prize range from a luxury cruise to a year free of products. If you are purely choosing coffee products to better manage your family accounts, this type of promotion usually would not help much.
The probability of you winning it, is simply too low. So, between contest and other coffee promotion, go for the others.
---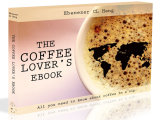 Love coffee? Here is some more "free stuff"! Learn more with this ebook (is free!)



---
Bundle deal
This is another favorite coffee marketing tools that is used by coffee suppliers in most retail shops. It has many names, buy 2 get 1 free, 200 grams free, collect 5 to get 1 free and so on.
Sometimes, you would buy coffee products to get a milk or some other products free. This is direct savings for you and in a way it is free coffee.
If the product given free is coffee, then factor it into your family expenses and evaluate how many weeks this bundle deal would save you. Or, if it is some othe products, estimate how much you would save by buying this bundle deal.
**Tip: Some coffee suppliers with low integrity has lowered the net grammage of the original coffee packing, then slap it with free grammage stickers and selling it at the same price, so take note of such practices.
Permission marketing
This is an area that is bound to save you the most money and while it is not done in the coffee retail scene, it is being carried out online. Coffee companies are giving you straight out free coffee in exchange for your contact so that they can market to you.
It ranges from free Macdonalds coffee to steep discount at starbucks online store. All you need is your email account, and you would get to enjoy some free coffee.
For example, here starbucks online store wants you to join their mailing list and in return your third purchase would be "on them". I take that to be free for you.
work around how to get these free coffee and you should be able to save a few weeks of coffee money. I hope this article on coffee promotion has help you in some ways to navigate through this tough times...