Any coffee pot cleaner will do



Coffee pot cleaner are solutions you get when the minerals in our water make their presence felt in our coffee machines and in our espresso machines.
This is the time when we start scouring the shops for a coffee carafe cleaner or an espresso machine descaler.
All we really want is something to safely remove the accumulated deposits in our appliances which will allow them to work like new. So which coffee pot cleaner is the best? Which cleaner is the most effective?
Should one use Urnex or should one use Cleancaf? What about Squeak n Clean? Is that at the top of the range? Just like asking ten coffee lovers which is the best coffee and getting ten different answers so one will get different answers from coffee lovers as to the cleaner of choice.
---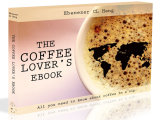 Love coffee? Here is some more "free stuff"! Learn more with this ebook (is free!)



---

Far more important than the issue of which coffee pot cleaner is the best is the issue of cleaning coffee pots. A clean coffee pot has a far greater influence on the coffee experience than one at first would think.
It is not really enough merely to swirl clean water around in the coffee pot and then to declare it clean. It might well be clean to the eye, but is one certain that all residues of the last coffee brew have effectively been removed?
Any residue left from a previous brew will have an effect on the quality of the next brew made with the same machine. The smallest residue in a coffee pot can become rancid and taint any fresh coffee or espresso that it comes into contact with.
That will in effect spoil your coffee enjoyment. In an extreme case it very well ruin the entire pot of coffee brewed. It follows that it is important to ensure that the coffee pot has been properly cleaned.
The same principle applies to other components of your coffee machine or espresso machine. In a coffee machine the filer basket is another place that needs extra careful cleaning so as to avoid tainting the next brew with residue from a previous brew.
This might all seem rather tedious and extreme but the effort will pay dividends in the quality of the coffee made. Some might even go as far as placing removable components of a filter coffee maker into the dishwasher to ensure that the clean that does take place is a thorough one.
It might seem extreme but the reward is the coffee brewed next time. Residues will reinforce the bitter taste of coffee. The cleaner the appliance the smoother the coffee taste and experience becomes.