Coffee maker thermos is essential for your vacuum brewer






Personally, I think coffee maker thermos is essential for any type of coffee brewing, not only for vacuum coffee maker. But, because vacuum coffee maker usually does not come with a coffee thermos pot, it is all the more critical (especially the older model).
Take a look at any coffee maker, and you would find them equipped with a coffee thermos. The fact is, companies are moving away from warmer plates to having high quality thermal carafe so that you would not have burn coffee.
It used to be zojirushi coffee maker, or the stay or go coffee maker that would lead people to think about coffee maker thermos, but nowadays almost any coffee machines comes with a thermal carafe, and I must say that even the new bodum vacuum coffee maker is equipped with a thermal pot.
---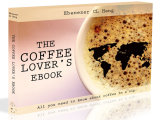 Love coffee? Here is some more "free stuff"! Learn more with this ebook (is free!)



---
Trust me, there are only a few occasions when you would be using a vacuum coffee maker, and I am sure folks would not go out their way to purchase one, it is usually some hand me down from your parents or grand parents.
ANd you think that it is a good idea to show case the vacuum brewing process (try it, it is pretty amazing), sort of like a science class experiment to whoever you are entertaining.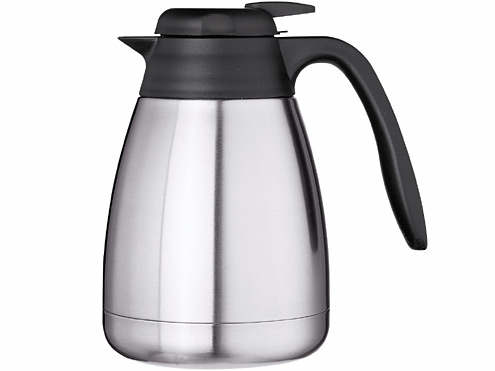 It is usually an older model and that is the reasons why a coffee maker thermos is so important. I do not think you should spend a fortune on it, but at least get a good one to keep the coffee hot for the guests to enjoy.
If I would to recommend one model, then it would be the thermos nissan 34 ounce stainless steel carafe. It size is just enough for most vacuum coffee brewing and judging from the reviews, it can keep the beverage hot for at least 3 hours, so good to keep your coffee hot for the whole party.
It is retailing at about $40, which is affordable and I can even think of future use for it. It can even double up like a travel coffee maker. You brew the coffee, pour it in and bring it with you on trips.
On a short outing, lasting for a few hours, it is a solution that can provide you with hours of hot coffee, that is a good thought, isn't it?