Coffee maker replacement ideas



Coffee maker replacement is important enough to warrant a page on it? TO be honest, the whole site is about replacing your old brewers!
After a number of years the realization slowly begins to build that it might be time to consider a replacement for your current coffee maker.
Your "friend and companion" starts to show signs of its age. The coffee has a slight after taste which, you realize comes from the remains of previous brews located in places you cannot reach when you regularly clean your coffee maker.
It seems to be getting slower as well and you have begun to notice that it is quite bulky in comparison to the machines that are available today.
---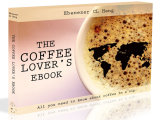 Love coffee? Here is some more "free stuff"! Learn more with this ebook (is free!)



---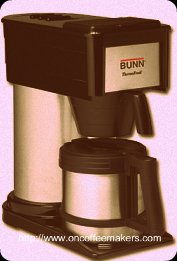 So what are your options? If it is space and time you are wanting to save whilst expanding the range of coffee experiences available to you, then perhaps the time has come for you to consider a one cup coffee maker.
The ultimate decision will be determined by a number of factors; style, design and price.
At the top end of the price range are single serve pod coffee makers that are growing in popularity.
Many coffee makers such as the coffee maker Delonghi or the Braun coffee maker in this category are well priced and boast of a stylish design. The one thing that one does not want to have happen is that the coffee maker replacement process becomes a trying and laborious process.
This is not a thing of a broken coffee pot and the search for a coffee pot replacement. This is much more.
Perhaps the search for a coffee maker replacement could start online or in conversation with friends and other coffee lovers. What experiences have they had and what would they recommend.
You do not want to end up spend a significant amount of money and regretting it within a few days. The reliability of the new coffee maker is also important as you do not want to have to invest time haggling about coffee maker repair costs.
The other option could be a "low tech" solution such as the Melitta one cup which is a filter cone that fits onto a coffee mug.
This allows you to take your coffee maker everywhere with you and the chances of having to source repair parts are zero.
It certainly fulfills the requirements of design and price. The whole process of finding a coffee maker replacement for your current coffee maker can be an exciting process that can be resolved with out much pain and agony.