MEMB1 Coffee Maker Melitta is no longer carrying



Why talk about a coffee maker melitta is no longer carrying? There must literally be thousands if not millions of coffee machine reviews available on the Internet. The opinions reflected in the reviews are often varied for a range of reasons.
There seems to be a degree of unanimity when it comes to the Melitta MEMB1 mill and brew coffee maker. This unpretentious coffee maker Melitta used to carry is a straight forward simple coffee machine.
If you are looking for one of the fancy cappuccino makers then this machine is not for you. This Melitta coffee maker incorporates ease of use and efficiency of design.
The coffee machine needs either roasted coffee beans or freshly ground coffee; none of these ese pods that are required by the latest cappuccino machines.
---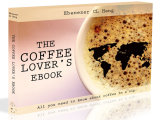 Love coffee? Here is some more "free stuff"! Learn more with this ebook (is free!)



---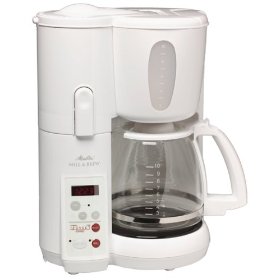 The Melitta MEMB1 will make use of either. Once the beans or the grounds are in the coffee maker, the process can start. You ca either set the grind process in motion or the brewing process can e initiated.
The great thing about the mill which is built into this coffee maker Melitta used to sell is its ability to produce a range of grinds to suit every coffee lovers taste. From finely ground through to coarsely ground coffee, the grinder built into the MEMB1 can accommodate all tastes and needs.
The stainless steel filter basket is an incredible advantage to have in a Melitta coffee maker or any other coffee maker for that matter.
Being steel and virtually non-porous, the filter basket is easy to clean. All seasoned coffee lovers will know the importance of having all components of a coffee machine as clean as possible in order to avoid cross contamination of the coffee from previous brews.
A stainless steel filter basket makes this so much easier to avoid. Obviously the stainless steel filter basket also obviates the need for disposable paper filters.
This is good for the wallet and the environment. This Melitta coffee maker also has a number of features that makes it user friendly in terms of programmability.
The coffee maker can be programmed in advance to start the mill and brew process up to 24 hours in advance. For those that are usually in a rush in the morning this feature means that valuable time can be saved in the mornings by setting this Melitta coffee maker up in advance of the next morning.
All the above features aside the MEMB1 also features a pause and pour non drip valve and a glass carafe which is fitted with an attractive handle.