Coffee maker filter has to be factored in



Trust me, nobody would think much about coffee maker filter. When it comes to deciding which of the very many different models of coffee maker might be the one, many consumers are ultimately swayed by the price factor.
Initially every potential coffee machine owner will know in which price range he or she will find their future coffee machine.
However, it is within this band that the final decision is very difficult and might very well be swayed by a difference in price.It is this difference in price that needs to be reflected on carefully.
When we are brewing coffee we accept that some of the costs must come from the fresh coffee grounds and power and water.
---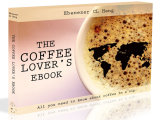 Love coffee? Here is some more "free stuff"! Learn more with this ebook (is free!)



---

The greater the number of cups of coffee we have the greater this cost factor becomes. Of course if you prefer coffee French press style then these really are the costs associated with the coffee aroma and enjoyment you have.
However, some consumers consider it a saving to purchase a cheaper model of a coffee maker that does not come with a permanent filter. Often the price difference might be of the order of between ten to fifteen dollars.
But then you need the coffee maker filter. These paper coffee filters are usually quite reasonably priced and at the outset do not seem to be a large expense.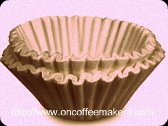 Nowadays the most rudimentary of coffee makers will last for quite some time. It follows that one might end up purchasing paper coffee maker filters for a longer period of time than one might have initially thought.
It will not take long before the difference in price between the coffee maker with the paper coffee maker filter and the coffee maker with the permanent filter has been surpassed by the cost of the paper filters that one has had to purchase.
It follows that it might have been cheaper to have spent a little more money at the outset. All the commercial makers of coffee machines will offer their coffee machines with either the paper or permanent filter option.
Whether you are purchasing a sophisticated coffee Grind and Brew maker or one of the smallest travel coffee makers, this aspect of the costing of the coffee machine needs to be reflected on seriously.
The enjoyment of coffee comes at a price; there is no reason why we should spend money unnecessarily when it could be spent on greater enjoyment of our coffee.