The cost of coffee machine repair.



Have you ever thought about coffee machine repair? For any appliance owner, a time comes when one has to decide whether it is cheaper to repair a broken appliance or replace it with a new one.
The question is often not as simple as it may seem at first glance. The cost of the repair has to be balanced against the cost of a replacement.
Some appliances are sold with a warranty. This warranty usually lasts for one year. What does one do when the year is up?
The same ideas apply to the field of coffee machine repair. For every coffee lover it is a nightmare scenario if their coffee machine does not react to the switching on of the machine.
---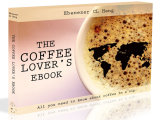 Love coffee? Here is some more "free stuff"! Learn more with this ebook (is free!)



---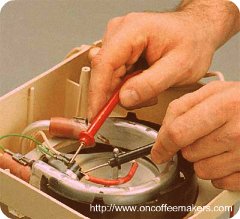 Could there be anything less than a broken cappuccino machine? We depend on our coffee makers to get us going in the morning.
And now the thing will not work. Does one repair or does one replace?
If your espresso machine is a Saeco coffee machine or a coffee Lavazza machine, then the warranty who take care of all repairs in the first year.
Often the first year many of the coffee maker companies are willing to sell an extended warranty on your coffee machine.
The idea is to make the coffee machine repair costs affordable. So instead of having to shell out money at an inconvenient time, you can purchase an extended warranty to cover the cost of the coffee machine repair when you need it.
When your ECM espresso machine gives up the ghost there is no reason to go into mourning. If the machine is three years old and you have purchased an extended warranty the coffee brewer repair costs are covered.
What every coffee machine owner has to reflect on carefully is the relationship of the cost of the extended warranty in comparison to the cost of a new coffee machine.
Some coffee makers are cheap enough to replace when they break. Other makes of coffee machine can be repaired and you will save money.
Ideally you will be able to receive some sort of quotation on the coffee maker repair costs from the local repair company. It is at this stage that an objective decision needs to be taken.
Regardless of how you feel about your favourite coffee maker you need to decide there and then whether repair is cheaper than replacement. You do not want to end up paying more in repairs and travel costs than the cost of a new coffee machine.