How to Determine If a Coffee Franchise Business Is Better?



The decision to set up a coffee franchise business can be a lifetime opportunity for you.
You'll have the possibility to meet up wide array of people when you're providing them good and high quality products.
You'll also be able to spend your time and effort into building something you like and love daily.Of course, you also have the chance to build your initial investment into extraordinary profits.
Having a franchise is the quickest way to start up a successful coffee shop business. Your love to the coffee is the first way or starting point in this kind of business.
When compared to coffee cart business, starting up a coffee business requires large investment. But with a proven and tested brand and business model, it lowers the risk and gives you a better chance at succeeding.
---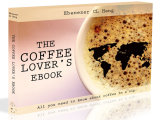 Love coffee? Here is some more "free stuff"! Learn more with this ebook (is free!)



---
This is because the franchise you bought has already a great coffee house business plan.
Not everyone needs to take up franchise business, so how do you determine if you need one. Here are some points that you can consider before taking up a franchised coffee business.
You should take up coffee business franchise if:
1. You are not in the Food and Beverage industry. And you do not have any idea if what is all about coffee.
You don't know the relevant suppliers of the products. Also, because you do not know to buzz your business to relevant stakeholders.
2. You are not good with marketing. A person running a certain business must have enough knowledge about marketing.
This is because a thorough understanding on marketing plays a very vital role for the success of your coffee franchise business.
3. You do not know how to manage other people. Operating a coffee shop business is quite hard especially if you do not know how to make schedule for your staff and schedule of work that must be done.
And, if you do not have the ability to control people like your staff or crews then your coffee shop might not function to the fullest potential.
4. You really like and passionate about certain brands like Starbucks and Gloria Jeans. If you do like these brands it would be much easier for you to work on your business.
These are the points to consider if you should take up a coffee franchise business. It is only when you have a strategic fit with the business that it would bring you success.