Coffee filter can change the quality of your coffee.?



Even if modern day coffee machines do not make use of paper coffee filters any more, the use of a it is firmly entrenched in the art of coffee making.
The principle of the use of the paper filter in a coffee brewer is easy enough to understand. As the water slowly passes through the filter it is able to extract the important coffee parts and leave the bitterness behind.
Hopefully the results will be good coffee in your coffee carafe. The permanent filters that you find in most coffee makers today are designed to do the same work.
Interestingly enough, the paper coffee filter is more than 100 years old. According to a well known online encyclopaedia the prototype of a paper coffee filter was created in 1908.
---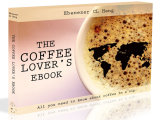 Love coffee? Here is some more "free stuff"! Learn more with this ebook (is free!)



---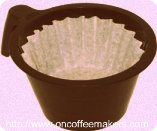 The need for an alternative to the linen filters used at the time was encouraged by the very bitter taste of the coffee when the loose grounds were boiled in a linen bag immersed in water.
Even if the first name of the German housewife who made the first paper filter product went on to become the trade name for a well known company, Melitta, other companies are well known for their filters today.
The Delonghi filters as well as the Braun filter are well known components of the coffee machines they are a component of. Another filter that makes the same grade is the Cuisinart filter.
However, each of these filters owes its existence to the idea of that German housewife called Melitta. It need not be part of a complicated machine.
One can get cup filter holders that will fit on top of a mug or cup. The word "coffee filter" has become synonymous with the drip filter mechanisms of most coffee makers.
Even if it is made with a common product such as paper, it is not just any type of paper that will do the trick. Invariably the paper needs to have long fibers typical of trees that grow fast.
This type of paper allows the percolated water to pass through but retains the grounds. The amount of processing that this paper can be subjected to is limited as well.
The paper filter cannot play a role in determining the aroma or taste of the finished product. It is only there to prevent the grounds from ending up in the coffee pot. The paper must of course allow the coffee water to pass through the filter unhindered.