Brew coffee with just a coffee filter holder.



coffee filter holder has some special place in my heart. My earliest memory of the process of making folder coffee involved in the use of a Melitta filter holder into which my grandmother would carefully pour hot water.
It seemed to be a complicated process which involved accurate pouring and patience as the hot water percolated through the grounds in the
coffee filter holder
into the coffee can be low.
The aroma that filled the room heightened the anticipation of the finished product. One would hardly think that there is room today for the use of manual coffee makers.
I can well imagine that one of the advantages of this type of coffee maker is the intimate involvement with the coffee percolating process. In contrast to operating a modern coffee maker, the use of a coffee filter holder requires more time and effort on the part of the coffee maker.
---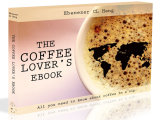 Love coffee? Here is some more "free stuff"! Learn more with this ebook (is free!)



---
You have to boil sufficient water first. Once you have placed the paper filter in the filter holder or coffee filter cone, you have to fill the manual drip coffee maker with your favorite coffee grounds. The next step is important.
Very carefully you have to pour the hot water into the open top of the coffee filter holder. As the coffee filter fills with hot water you have to take care that the mixture does not run down between the paper filter and the filter holder. The result would be grounds in the bottom of your cup.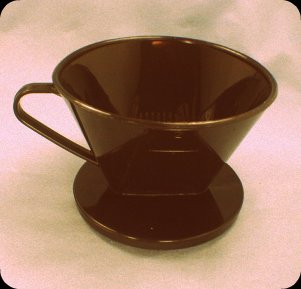 Make sure that you pour into the center of the filter holder. If you are not careful the possibility exists of folding the coffee filter over.
The result is a mess. The grounds then run into your mug or cup below. There are many types of filter holder. There is even one made by the Braun coffee makers.
One other aspect of using just a filter holder is the mobility there of. If you are able to obtain hot water then you can make filter coffee.
You require neither batteries nor do you require an electrical socket. All you need is your filter holder, paper filters and a supply of your favourite ground coffee. This type of coffee maker is ideal for the campsite.
Theoretically when you are camping you should have time to make good coffee by hand. Once you have enjoyed the fruits of your labor, the left overs namely the paper filter and the wet grounds therein are easily disposed of in an environmentally responsible fashion.