Coffee filter dispenser, another tip to good coffee.



What is coffee filter dispenser is the first question, and how it can value add to good coffee is the second questions. By the way, what is good coffee?
Asking a group of coffee lovers to describe and define a good coffee results in a similar range of answers as if you had asked a group of farmers to define good weather.
Each individual will use a different set of criteria to establish the definition. When it comes to good coffee there are a myriad of factors that can influence the entire experience.
It can start with the environmental setting and end with the type of cup from which you drink your coffee.
---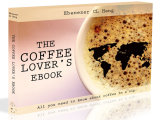 Love coffee? Here is some more "free stuff"! Learn more with this ebook (is free!)



---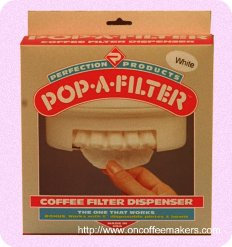 There are a wide range of commercials that deal with coffee, especially in the electronic media. Each of the commercials ultimately want to link enjoyment, satisfaction and good taste to their particular product.
Whether it is a coffee maker, or the water filter, or an expensive espresso coffee machine that is the focus of the commercial, all want to convince the viewer of the importance of this products contribution to a satisfying coffee experience.
We often overlook the role of the humble coffee filter. Without a decent coffee filter it is hardly possible to enjoy a good coffee.
The Camco coffee filter dispenser is an interesting addition to the marketplace. Originally it was designed to be installed in recreational vehicles so as to prevent the coffee filters from sliding around.
A coffee filter dispenser is a simple device that acts as a dispenser machine as well as a coffee filter holder at the same time.
You might have seen a demonstration in the coffee filter dispenser commercials where one simple push of a button will dispense one coffee filter at a time.
It can however be installed in your kitchen as well. It will fit under the counter or underneath the shelf or wall mounted cupboards.
It is a handy way to store a sometimes bulky item which is nevertheless so important to the coffee making process. It might not seem so, but such a filter dispenser can contribute to enhancing the coffee experience.
Standing at your kitchen counter in the morning it is easy to reach for a new filter with one hand. It slips into place in your coffee machine after which you add your favourite coffee grounds. Once the water reservoir has been filled the coffee making process can begin.
How has this contributed to a good coffee experience? The answer is that you have not had to dig around in a kitchen cupboard early in the morning to find a filter. The filter has been at hand and has speed up the entire coffee making process.