Coffee Cup with Lid Gives Longer Coffee Enjoyment Time



Why talk about coffee cup with lid. Well, do you like to drink a large amount of coffee, but the coffee cools down before you finish your hot cup of coffee? That is the reason for this coffee cup.
This is a normal occurrence. A lot of people like to drink a lot of coffee and take their sweet time doing it. Of course, drinking coffee is an enjoyable experience, why wouldn't you want to take your sweet time savoring every sip of that heavenly drink? However, once coffee cools down, it is no longer tasty and enjoyable.
This is the reason why there are thermal coffee mugs. Thermal coffee mugs, or travel mugs, keep coffee hot and fresh for a longer amount of time.
Compared to the normal coffee mug used at home, a travel mug, in a nutshell, is an insulated coffee mug or coffee cup with lid that not only prevents spills, but also prevents the coffee's exposure to air.
---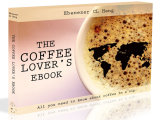 Love coffee? Here is some more "free stuff"! Learn more with this ebook (is free!)



---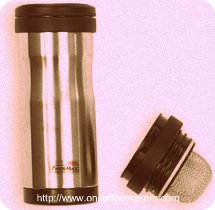 Combine this with the travel mug's ability to retain its internal temperature through insulation; coffee is kept hot for longer periods of time.
Types of Travel Mugs
There are different types of travel mugs, each made of different materials.
The best heat retention comes from vacuum mugs, which are made of stainless steel, and often come with a stainless steel lid. These can keep coffee hot for 4 to 8 hours. However, keep in mind that not all stainless steel mugs are vacuum mugs.
There is also the plastic coffee mug or coffee cup with lid. This is the most common among the types of travel mugs. To keep coffee hot, a plastic travel mug is double-walled to prevent the temperature from changing in a short amount of time.
As a result, plastic travel mugs can keep coffee hot for over an hour. The plastic lids all have varying mechanisms that either allow or prevent the coffee from pouring out.
The simplest would be a fixed hole through which the coffee can be sipped, just like in disposable coffee cups from coffee franchises, coffee shops, and restaurants.
The last type of travel mug is the ceramic travel mug. These are rare, but they do exist. Although more fragile than the first two types of travel mugs, these are microwave-safe.
These do not come with ceramic lids, but with silicone covers that can be stretched and slipped on the lip of the mug. These are best used at home, since these must be handled with care.
Therefore, if you find that the coffee inside your cup gets cold before you could finish it, it does not mean that you should rush and consume it in a shorter amount of time.
Maybe it's time that you got yourself a coffee cup with lid. Coffee should be enjoyed and consumed at your own preferred pace.