Why People Buy Coffee Concentrate?



People usually buy coffee concentrate because of its low acidity coffee, but you can also DIY, do you know that?
Cold brewing is an alternate way to get rid of the acidic substances found in average hot brewed coffee.
This is an incredibly remarkable method of coffee brewing for the reason that it creates a concentrate easily.
A lot of people like this method than regular hot brewed coffee, particularly if they are hoping to make an undemanding iced coffee at any time and also healthier coffee.
This reduces the muss and the fuss of hot brewing your coffee and then having to chilled it to make an iced coffee.
---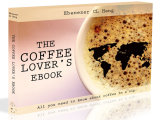 Love coffee? Here is some more "free stuff"! Learn more with this ebook (is free!)



---
One device is the Toddy maker that allows you to cold brew your coffee and producing coffee concentrate will have a very low acid substance.
This is ideal for those that may have stomach problems, particularly if they have a hard time digesting a regular cup of coffee with high acid content.
On the other hand, you must take into consideration that this method of cold coffee brewing takes much longer than the usual hot brewed cup of coffee.
The fact is you have to brew the cold coffee all night (at least 12 hours) and let the coffee concentrate to develop.
But it is an easy process. All you need to do is to put the coffee ground and water into toddy and let it sit for 12 hours.
In conclusion, if you have been a coffee addict for years and are now having hard time tolerating the acid content in your Java, then take into account cold brewed coffee that you can keep for weeks at a time, and it will still maintain its freshness.