Coffee Cart Business -Only 1 thing is Important



A coffee cart business is one of very first stop that people go when starting their day.
The need to rush to get to their office in the morning frequently prevents them from going to the typical coffee shop to buy their favorite brews.
This is the reason why coffee shop business in a cart is very much important. You'll be able to benefit also from it because of the high volume of business it can offer.
Most coffee carts can be set up either on the sidewalks, outside of a well known business institutions or even directly in the lobby.
---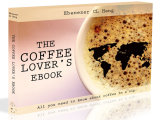 Love coffee? Here is some more "free stuff"! Learn more with this ebook (is free!)



---

Starting and maintaining a coffee cart business is quite easy and quick. However, you must first work an agreement or union to the owner or manager of the building to make your business legal.
As long as you serve hot, fresh, coffee that is tasty that can be served quickly, your consumer base will surely start to grow.
However, before putting up a coffee business you need to have a great coffee shop business plan for you to succeed in the business you're engaging.
In addition, traffic is everything in coffee cart business. Without the people whom are passing by your cart, nothing else matters.
So, here are few areas that you need to consider in your business. Although, you would noticed all of them points to one factor -location.
1. Avoid going near to traffic junction. Why? Because people might overlook your cart due to the pressure of peak hours.
Even during normal hours, people would not like to buy your stuff because your product might be contaminated due to the traffic, i.e. soot, polluted air.
2. Don't get your cart near the road side. The very first thing to consider when selling using your cart is safety.
You have to think about the safety of your customer as well as your safety. When you're near the read side, there's a possibilities that your customers might be knocked down by cars while sipping their coffee.
And if this scenario ever happens, no matter how good your coffee is, your reputation suffers.
3. Don't get a cart if you are the only business around. Contrary to the conservative wisdom, if there are great numbers of food or coffee carts around in a certain place then the place is good for coffee cart business.
On the other hand, when you are selling alone in an area then the business may not be good. It means people in that area might not have the habit of buying from carts.
So, when planning to start up a coffee cart business you need to give consideration to your coffee house business plan and put into consideration the above few areas, or rather one important factor -location.