Coffee carafe for black and decker breaks easily, but folks loves it!



The coffee carafe for black and decker DCM 2000 breaks easily according to feedback from amazon, but instead of grouses, this is one of the most popular coffee maker around.
The thing is coffee drinkers for this coffee maker is very low when they buy it, so it does not matter that the coffee carafe is very fragile. As to why their expectation is so low, it would have a lot to do with the low prices that they are paying.
---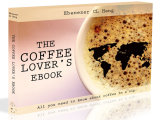 Love coffee? Here is some more "free stuff"! Learn more with this ebook (is free!)



---

Selling at approximately $20, at this price range, you might not be able to get a carafe for some other coffee makers, but for this black and decker DCM 2000, you would get a whole complete coffee brewing set.
Since the risk involved or rather the money involved in this investment is small, consumers does not really bother much about the durability issue.
Now, if you are wondering if this coffee machine can deliver good coffee -it does. In fact, it is no different from any of the Bunn or Mr coffee models out there although, many folks would agree that it bears a striking resemblance to the Braun AromaDeluxe KF510 (it is retailing at about $40).
Other than giving you good coffee, it is easy to use and clean. This is mainly because it does not have many bells and whistles to confuse the user.
Of course, negative feedbacks are related to durability. There are feedbacks on the coffee carafe breaking, leakage and the machine breaking down after a few use.
Would I recommend this machine? My recommendation is if you are in transit or going for a long holiday, then this machine might be one that you want to purchase.
It is small enough for you to bring along, and you do not have to worry it being ruin on the journey or being stolen as it is relatively low cost. Probably, you can see it as the "disposable sort of coffee makers".
Now, there is a reason why despite the negative remarks, this machine is enjoying brisk sales right? And I suspect it might have to do with what I highlighted above...