Top coffee brands for brewers






If you have ever looked for best coffee makers, then top coffee brands would be a thing that is on your mind,when it comes to coffee maker.
Before moving on, just for your information, if you are talking about retail coffee, then the top
coffee brands
is Starbucks. For home consumption, Nescafe remains on the top spot and for Food services that is those that are used in cafes and coffee shops, Douwe Egberts has a very large market share.
So, what are the coffee makers, who are the leaders in each category. I am using only 4 category in this article, there are of course, many more examples which are not listed here.
1. Drip filter coffee maker
If you are looking for the top coffee brands in drip filter coffee maker, it would have to be bunn coffee brewer. Other than being an established brand, they are also rolling many innovative products to not only keep in pace, but to out manuveur its competitors.
They have successes in other genre of coffee brewers, but drip filter remains to be its strongest market where it has the largest pie.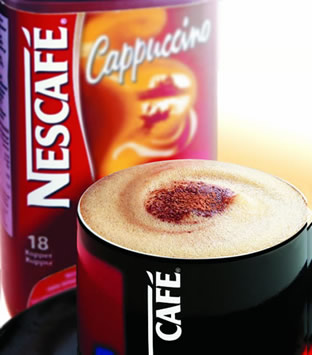 2. Single serve coffee maker
This is a sector that was actually pioneered by Nespresso, but the market leader now is Senseo from Sara Lee. Their growth is driven by their ease of use and affordable pricing.
Although Senseo is still growing strong, my prediction is that either Keurig or Tassimo would ursup its market position before the turn of this decade.
3. Table top coffee vending machine
This is again another coffee sector that is pioneered by Nescafe, and the remains to be the market leader in this area. With its distinctive Lioness H5 in offices that range from Airport offices to school board room, its distribution has a wide reach.
And being in the market for more than a decade, it is difficult for any competitors to grow to the size that it is today. I would think Nescafe or Nestle would continue this market in the foreseeable future.
4. Commercial coffee maker
These are machines that are used for the purpose of making money. It includes your espresso maker, vending machines and drip filter machines in the coffee shops. Most people would be thinking that probably brands like rancilio, saeco (which is being used in Starbucks) would be the one being highlighted.
However, the brand that is the most active in this sector is bloomfield coffee maker. Not only it is top in this category, but if you count by machine placement, it is also among the world top coffee brands.
if you are wondering what causes this brand to be so strong, it is because most of Mac Donalds outlets are using this machine. Just a simple count, so you know you can have leadership position in the market using many ways, working with a giant is one way.
This list is by no means complete, there are still so many category that is not covered, like the vacuum coffee maker, the percolator and even the home espresso machines. But, this is to give you an idea of which are the bigger coffee brands when it comes to coffee brewers.