Can coffee beans vacuum packed price be low and yet good quality?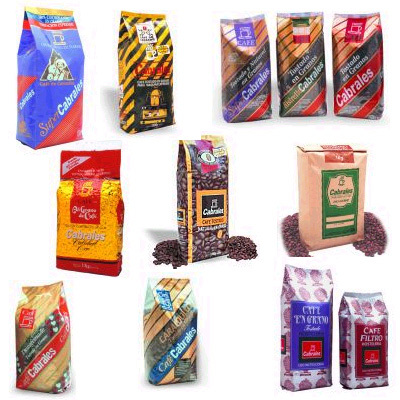 If, Coffee beans vacuum packed price is what you would be looking for , then I would guess you are serious about coffee making, but wanted to skip the roasting stage. You know that after roasting, coffee would lose their flavor after a week, so looking for a good vacuum packed is critical to a good cup of coffee!
Sure, everyone is into this cheap and good mentality, and the same goes for coffee beans vacuum packed price. You might want to grind your own beans to get the freshest brew but of course you also want some cheap and quality beans -it is possible?
Go to any supermarket or hypermarket, and you probably can find Maxwell house coffee beans, vacuum packed price at $8.99 for a 2 over pound can. This is cheap, it is only about 26 cents per ounce.
Moving down the aisle, you would see Nestle's Kona Blend, Starbucks 12 ounce blend and so on. All retailing for less than $10.00, but the question is -what is the quality are you having.
To be fair, some have 100% Arabica or 100% Colombian blend but it might be also roasted with chaffs or some farmers might be unfairly exploited to give the low pricing. So, depending on your definition of quality, there are low priced and "branded" blend of beans.
However, if one is not concerned about coffee beans vacuum packed price, then I would strongly recommend the blue mountain blend. One particular brand: Jablum Jamaica Blue mountain, really stands up for its high quality blend.
There are a lot of terms for it, winy, fruity, depth, truly Jablum's Blue Mountain is exotic. To me, the taste is rich, sweet with a tinge of acid. The most important thing is the after taste, it does not give a sticky and musky after taste, but a lingering sweetness.
And it is this after taste that gives meaning to coffee experience. It is also such quality that people should look for and not coffee beans vacuum packed price.
The Blue Mountain experience retails at $85.00 for 3 pound, approximately 10 times more expensive than the Maxwell coffee. But, one should not compared these 2 coffees in such manner, delve into the coffee experience and see which one gives a better deal.
Think of it this way, a $200 ticket is so expensive for Cold Play concert , when you can buy a DVD for less than $20. However,all would agreed that the experience for a concert is unbeatable.
Similarly, Blue Mountain coffee beans vacuum packed, price so much higher than your usual beans gives a drinking experience that Maxwell house simply can never replicate.
After reading this article, I have point you in the direction to get "branded" coffee beans, vacuum packed and price economically, but would you get the coffee experience?


Found the beans? So, now can look for coffee makers...