Coffee bean roasting is not for you if...



Coffee bean roasting is just one part of it. There is quite a process involved in getting the green coffee bean into your coffee cup. That is not meant literally, rather figuratively.
The green coffee bean has to be subjected to coffee roasting, usually in a commercial coffee roaster. These commercial coffee bean roasters are large devices that ensure that the humble coffee is roasted to perfection at the correct temperature for the correct amount of time.
Amongst other factors time will also determine the different grades of roast from light roast to heavy roast. However, not all coffee beans need to pass through commercial coffee roasters.
It is also possible to do coffee bean roasting at home.
The simplest way would be to place the beans in a frying pan and keep them moving to and fro until they have reached that characteristic dark brown roasted coffee bean color.
---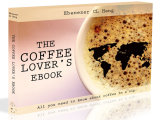 Love coffee? Here is some more "free stuff"! Learn more with this ebook (is free!)



---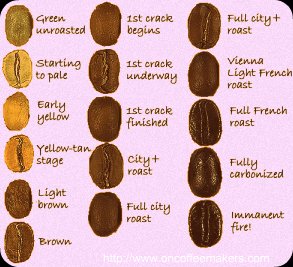 If you are a fan of the single serve coffee cartridge system, then coffee roasting is not for you. For the rest of the folks interested, then you would also need to consider the origins of green coffee beans.
If this is not your scene then you should not consider joining the ranks of the "do it yourself" coffee bean roasters. Bear in mind that this is a messy process as the beans become some what "oily" when roasted.
And finally, be prepared to have your entire house filled with the intense aroma of roasted coffee beans. The roasting of coffee beans at home is for the devoted coffee fan only. Once you have roasted your beans and hopefully not burnt them then you will need to grind them before you can use them in a filter coffee machine.
If you are not prepared to deal with these facets of the process then you should not get started.
In addition bear in mind that it is unlikely that you will achieve the roast you are looking for on your first attempt. Some experimentation will be required before you find the "recipe" of your particular roast.
You must therefore be willing to invest time and money in this process of becoming a coffee bean roaster at home. You might even have to end up throwing away a batch because the result is unpalatable.
All of the above is not meant to discourage the coffee lover from experimenting with roasting coffee beans at home. Rather the point of the above is to avoid nasty surprises.