Looking for a Coffee and Tea Maker? You Would Definitely Like This!



Is there really a coffee and tea maker around? On that, we would have to look at single serve coffee maker.
Single serve machines
are a hot commodity these days among coffee lovers around the world, especially to those who value ease of use, convenience, and quickness above everything else.
And among the popular single serve brands, Keurig is arguably at the forefront. Keurig is one of the easiest solutions that you would find in the single serve department.
Each Keurig brewer is made to deliver great tasting hot beverages consistently, and require little to no effort to use and maintain.
---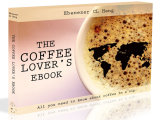 Love coffee? Here is some more "free stuff"! Learn more with this ebook (is free!)



---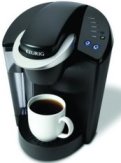 Therefore, if you're looking for a good coffee and tea maker, you should definitely take a look at the Keurig B40 single serve coffee and tea maker.
Although the Keurig B40 is already in the low tier when you compare its features and lower cost to the more advanced Keurig brewers that have been released over the years, it is still widely recognized as one of the most sought after single serve machines in the market.
Furthermore, the Keurig B40 is still a reliable and high quality machine, despite being in existence for a number of years.
The Keurig B40, like other Keurig brewers, makes use of K Cups to brew three kinds of hot beverages: coffee, tea, and hot chocolate. In other words, you can say that the Keurig B40 is a hot chocolate, coffee, and electric tea maker in one compact unit.
To brew coffee or to prepare tea or hot chocolate, just insert the corresponding K Cup into the machine and press the brew button.
In under a minute, you can enjoy a delicious cup of coffee, tea, or hot chocolate. After brewing, simply remove the used K Cup from the machine and you can insert another K Cup to brew another cup of coffee, tea, or hot chocolate. It's just that simple.
Although Keurig has a lot of strong competitors, such as Tassimo and Senseo, none of them can match Keurig's seemingly unlimited assortment of K Cups.
In fact, Keurig boasts a strong selection of hundreds of K Cups, each containing a different blend of coffee, a different kind of tea, and hot chocolate.
An owner of a Keurig brewer can literally enjoy a different K Cup for each day of the year.
Although, the Keurig B40 has a 4-minute priming time, in which it preheats the water to the ideal brewing temperature whenever it is turned on, it only takes under a minute to brew a cup.
It allows you to choose between 2 brewing size options, a 7 ½ ounce cup and a 9 ¼ ounce mug, and accommodates a short cup and a tall travel mug.
In addition, it has a removable 48-ounce water reservoir and removable drip tray. It automatically shuts off after it has been idle for 2 hours. Lastly, it has a handy descale indicator.
The Keurig B40 is a deceptively simple machine, but in actuality is a well-designed and innovative coffee and tea maker. Therefore, if you're looking for a high quality tea and coffee machine, you should definitely add the Keurig B40 into your "To Buy List".