Thermal Carafe Coffee Maker is a Ticket for Good Coffee



A carafe coffee maker is basically any coffee maker that comes with a coffee pot. It has a standard minimum capacity of 4 cups as single-serve and two-cup coffee makers usually delivers coffee straight to the cup.
The best choice when buying one would be a coffee maker that has a thermal carafe to benefit from its additional value. Such additional values which can be enjoyed of a thermal carafe coffee maker are economical, practical and gastronomical.
Let's say you have a Zojirushi coffee maker at home that has a thermal carafe. As you were waiting for the machine to finish its brewing process, you dozed off in the living room couch.
You woke up three hours later and poured yourself a cup of coffee and it's still as hot as if you've never dozed off! Now, wouldn't that be great?
---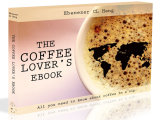 Love coffee? Here is some more "free stuff"! Learn more with this ebook (is free!)



---

Thermal carafes can keep your coffee hot for hours, so you don't need to reheat it and that means you save on electricity. You don't have to throw any cold burnt coffee (I'll tell you later how it happens) so no coffee goes to waste.
This time, pretend you have a KitchenAid coffee maker, still with a thermal carafe. You decided to work on your garden for a while before having your coffee, confident that it will still be good as freshly brewed when you come back.
You're done in the garden, you came back to your kitchen poured yourself a cup of coffee, took a sip and it does taste freshly brewed as it is warm.
Thermal carafes keep your coffee warm by locking the heated air inside. A regular coffee pot on the other hand depends on a heating plate which burns your coffee due to the extended exposure to heat giving it a bitter taste, the heating plate goes cold over time and so does your coffee- this is how you get cold burnt coffee and this the one you throw away.
A
Braun coffee maker
with a thermal carafe allows you to enjoy your coffee when you want without having to reheat or much more compromising taste and quality.
I'm not promoting any particular brand; I'm just trying to point out the benefits of having a thermal carafe. Any commercial coffee maker will do; but if you want, you can make your own research to find out which brand of coffee maker with a thermal carafe can keep your coffee hot and fresh the longest.
As for me, my vote goes to an automatic coffee maker (the one that automatically shuts off) with a thermal carafe. I think the automatic shut-off feature and thermal carafe complements each other well.
A thermal carafe coffee maker does have its additional value that any coffee drinker will surely appreciate. It may seem so simple but it sure does make sense once you come to think of it.