Cappuccino coffee maker is difficult to use?






Cappuccino coffee maker not user friendly is about the most common complain that I got and the main reason why Starbucks is making such good business. But, do you know that there are actually numerous cappuccino machines that is as easy as push button to get your coffee?
But, before going to that portion, lets consider the reason on why you are getting that cappuccino coffee maker, in fact what is this coffee maker all about? Note this, as long as a coffee maker produces cappuccino, it is an espresso based machine, or what most people called an espresso maker.
This is because, cappuccino is a sub-set of espresso, it is 1/3 espresso, 1/3 milk and 1/3 froth. So, regardless of what cappuccino machines you purchase, you can be sure that it would be able to produce espresso!
---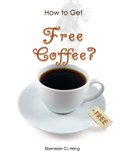 If you are here, you love to drink coffee. So, what would you say if you can get free coffee in the place where you spend most of the time? Or, would you be interested in getting free coffee and save enough to send you for a short holiday?


Show me how to get this free coffee...





---
Now, back to the problem on difficulty in making that cappuccino. If you are using the semi-automatic espresso machines, then you would need to dose, tamp, brew, froth the cappuccino. Lapse in any of the areas would lead to lowering the quality of the cappuccino.
If you go through the articles through my sites, I have actually given numerous solutions for this problem, one of which is to use a single serve coffee maker. And the recommendations that I have given the most frequently, would be a tassimo single serve coffee maker.
It is not your usual espresso machines, but it more than suffice as a cappuccino coffee maker, check out the link to learn more about other coffee makers. And all you need to do is to insert the coffee pods (they call it T-disc), press a button and the automated program would brew the cappuccino.
It is a good, but some folks complained about under extraction, how the espresso is not as strong as those brew by the automatic espresso machines. So, for this article, I am recommending the delonghi nespresso espresso, cappuccino maker.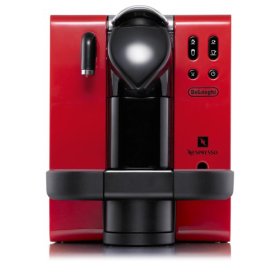 This cappuccino coffee maker is a single serve coffee maker, that brews your cappuccino with a button push. The patented nespresso coffee pods, ensures that your coffee comes with perfect crema every time.
Then, with its high pressure pump of 19 bars, you do not have to worry about under extraction of the coffee flavors.
If you are looking for a simple solution to enjoying great cappuccino without the hassle of doing it, then single serve coffee maker is the remedy. And if you have the budget, and loves strong espresso laced cappuccino, then the delonghi nespresso espresso cappuccino maker is the one that I would highly recommend!