My choice camping coffee pot



My choice camping coffee pot has to be one of the stainless steel coffee percolators sold by GSI. The thing about this particular coffee pot has to be the fact that its shape reminds me of the conical camp coffee pot sitting at the fire's edge in all the Western movies I saw as a child.
Their hardly is a Western movie of not that does not include at least one scene where of the cowboys will douse the campfire with the leftover coffee out of their camping coffee pot.
To browse through the catalog which illustrates the range of camping coffee makers on offer by GSI will always result in a smile on my face. There are a wide range of camping pots on offer.
However, the camping coffee pot which will always draw my attention is the one with the conical shape and the characteristic bail handle across the top. In my mind's eye I can see John Wayne bending down, lifting the coffee pot and pouring himself a shot into a mug.
---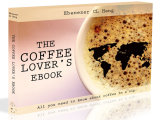 Love coffee? Here is some more "free stuff"! Learn more with this ebook (is free!)



---

Classic! The fact that these types of coffee pot are freely available must mean an added dimension to any camping trip undertaken by the generation that knows who John Wayne is.
The great thing about this is that whilst we might wallow in nostalgia it still makes a great coffee. The camping coffee press pot is an efficient way to make good coffee at the camp side.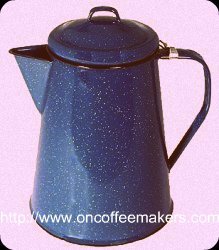 All you really need to do is keep your coffee grounds dry and ensure that you have hot water. This classic coffee pot will do the rest. There are of course significant differences between the cowboy coffee pot and the modern coffee pot used for camping.
The stainless steel finish allows for easy cleaning and the well designed spot allows for drip less pouring. There is no need to waste good coffee through a poorly designed spout.
All the while you can use the opportunity to entertain the younger family members with the re-enactment of your favorite scenes from your favorite Western movies.
The amount of gear on offer which is classified as "essential" a camping gear can boggle the mind. In the end you might have to purchase a trailer to haul all the gear you cannot do without. The camping coffee pot does not need much space and really is an essential items when it comes to camping.